Uhuru Makes History As He Gets New Aide-de-Camp From The Navy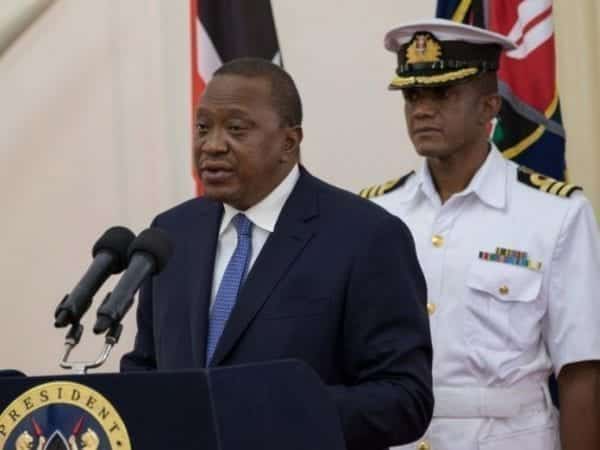 Lieutenant Colonel Timothy Stelu Lekolool is President Uhuru Kenyatta's new Aide-de-Camp (ADC).
Lekolool, drawn from the Navy replaces Lt Col Victor Mburu who has been President Kenyatta's Aide-de-Camp since August 2017.
According to acting State House spokesperson Kanze Dena, Mburu has traveled for further military studies hence the less than one year long service.
He will now act as President Kenyatta's personal assistant, help him on security matters, protocol and matters of military tradition.
She also noted that the ADC, who is normally a highly-trained and senior military officer, is required to be aware of the president's itinerary at all times and serves as a symbol of dignity for the presidency.
"President Uhuru Kenyatta has a new Aide-de-Camp (ADC) – Lieutenant Colonel Timothy Stelu Lokolool. Welcome to State House," tweeted Presidential Strategic Communication Unit (PSCU).
Col. Mburu had replaced Col. Peter Njiru, who served as President Kenyatta's ADC for more than five years.
The ADC is supposed to follow the President whenever he goes out on official duties, a tradition that was started by Former President Daniel Arap Moi in 1978.