VIDEO: I have no apologies for being a second wife – Catherine Waruguru

VIDEO: I have no apologies for being a second wife – Catherine Waruguru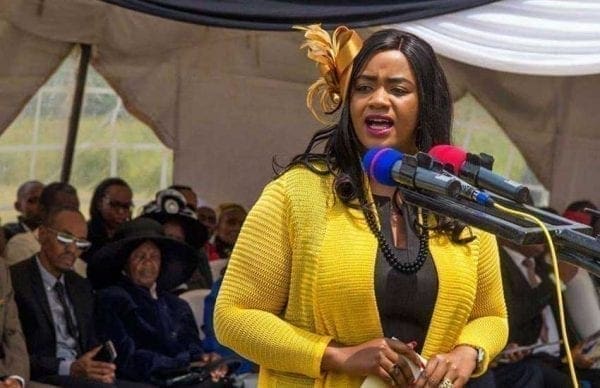 Laikipia Woman Representative Catherine Waruguru has come out to categorically set the record straight on her marriage to lawyer William Kigen.
Speaking with KTN's Michael Gitonga, Waruguru insisted that she is legally married and that the constitution recognizes their union.
Waruguru reiterated that she has no apologies for being a second wife and was proud and better off that her husband was the man she wants to be with.
"Nobody should take the role of God…
"I will challenge my good friends. Most of them I know they are married and they have their marital wife or husband but wakona mpango zao,
"You will realize that I am better off if I know this is the man that I want to be with. I would like anybody to challenge me and tell me whether if I am casted to go to hell because I am married the second wife,
"Allow me to be grilled and asked questions by God. Let no one play the moral police," said Waruguru.
The Woman Rep. went ahead to acknowledge that she is satisfied with her husband and he does not need to have a mpango wa kando
She urged single women to find men who they are comfortable with and start a family regardless of the marital state of the man.
"I love my husband. I don't need to kutangatanga…
"Somebody else's husband is their husband within the confines of their home. Mzee ni wako kwa boma akishaatoka, take care of yourself and choose what you want. The constitution allows it,
"If you feel you have the energy, you are free to marry a second wife. We need you," she added.
Waruguru was the talk of the town few days ago after Kericho's Sunshine Hotel kicked her out for failing to produce a marriage certificate.
-sde.co.ke
VIDEO: I have no apologies for being a second wife – Catherine Waruguru