Kenyan student needs help to stay at a NY University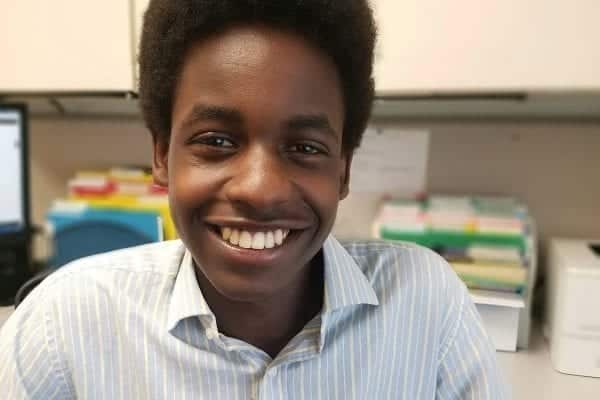 Hi. My name is Ted Maina and I am an international student in Long Island, from Nairobi, Kenya. I've been abruptly derailed from pursuing a Bachelor of Science degree, while also working on campus to support my daily needs such as food, toiletries, and school supplies. My dream is to make innovative and thoughtful advancements in medicine, ultimately to enhance the lives of patients, including you and myself. THANK YOU for taking time to hear about my story and considering donating to my cause.
My course of education has been halted because my step-mom and my dad, my only pillars of support, have separated and have left me without funds. Unfortunately, the effects of their separation have left me on my own, with no way to pay for tuition and rent. Now, I am trying to raise the $16,000 that it will take to keep me in school for at least one more semester. I am at high risk of losing my opportunity to complete my education and if my tuition fees are not paid by August 25th 2018, then I can no longer be a student at my college.
I have completed 2 years of college, thus far and intend to finish what I started. I've always dreamed of being a holistic healer. This means that as a care provider, I would treat patients while considering them as a whole (mind, body and spirit) in hopes to reach maximal health and wellness. I would focus on providing treatment to eliminate the issue with minimal to no side effects, and not just to reduce the symptoms.
According to multiple U.S news sources, "$11.1 billion was spent on supportive care treatments, which help with the side effects of strong chemotherapy drugs.", in 2014 alone. The National Center for Complementary and Integrative Health partnered with AARP to complete a survey in which they found that ⅔  patients do not discuss their health as a whole with their conventional care providers. Let's advance to a time when old age does not have to be associated with weakness and sickness, and treatment for one illness doesn't cause another. If I can save people from medical burdens, heal them physically, mentally and spiritually, then I will have changed peoples' lives and our world for the better.
As many goals do, this starts with education. Thank you for your attention. I hope you can help me change the world by even 1%. Every contribution, big or small, or even tiny, is progress.
Sincerely,
Ted
Click here to help: gofundme.com