The wedding that brought Kampala to a standstill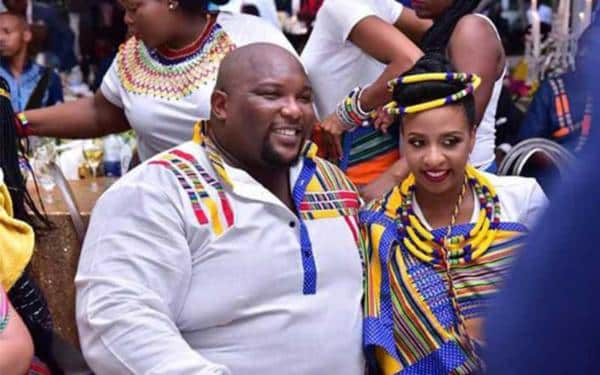 This past Saturday saw Andile Ramaphosa, son of South African President Cyril Ramaphosa wed his long-term fiancée Bridget Birungi in a ceremony held at the Kololo suburb in Uganda.
The high-profile ceremony brought the East African country to a standstill as Ramaphosa's entourage and their host President Yoweri Museveni, who also was accompanied by First Lady Janet, attended the traditional marriage ceremony known as kuhingira.
''We would like to thank you for being trustworthy, for being dependable because you fulfilled the conditions. So, we are very happy to fulfill our part of handing over to you the hand of our daughter Bridget Birungi,'' Mbabazi was quoted saying by Sowetan Live.
''In our culture, we hand the child to the father and it's now my pleasure to do just that.''
''We accept her as our daughter firstly, and we also accept her as our son's beloved wife and I can assure you that the two of them are too deeply in love,'' president Ramaphosa said.
Accompanied by the first lady Dr Tshepo Ramaphosa, his ex-wife Hope Ramaphosa and a delegation of about 150 people, Bridget was received into the first family of South Africa.
''As a big army from home, we are delighted that as we go home we won't go back empty handed,'' the South African president said.
He challenged his daughter-in-law to hold tight to her husband despite what women in his home country were saying about his son's choice of woman.
''Many girls in South Africa are envious of you, even on social media they were saying why did he go so far when we are here. They don't know that you fell in love in China,'' he said.
Confirming his father's statement, Andile revealed during a recent interview that the two met in Asia where he was working, and Bridget was pursuing her studies.
''We met almost ten years ago. I was in Beijing where I worked there as an expert while she was finishing her studies in engineering. Then she went on to do her masters. We went on to live in South Africa. She is my best friend. She knows all my secrets, even how my feet look like,'' the groom said.
The couple are expected to throw a grand affair in South Africa later this year.
-sde.co.ke