VIDEO: Pomp and colour as Sauti Sol's 'Fancy Fingers' weds in Burundi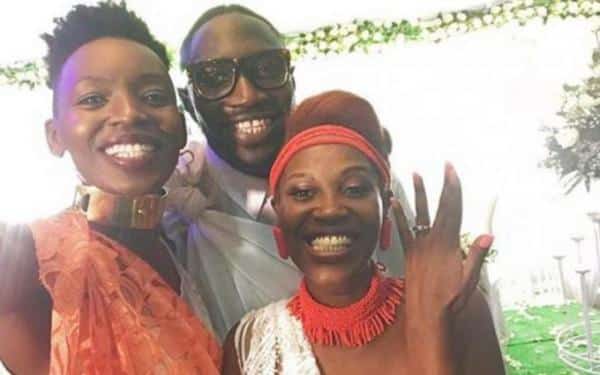 PHOTOS: Sauti Sol's guitarist, composer and producer, Polycarp Otieno better known as 'Fancy Fingers' is officially off the market.
Fancy Fingers tied the knot with his longtime girlfriend Lady Mandy in an elegant traditional wedding took place yesterday in Bujumbura, Burundi.
Congratulating the two, Sauti Sol publicist Anyiko Owoko in a post on her Instagram, wished them an everlasting love and light.
"Do I need to say more? Congrats to @itsmefancyfingers & @iamladymandy for making it official via Burundian traditional customs. I've never been at a more wonderful ceremony. Wish you two nothing but everlasting love and light," she posted.
The two are said to have been dating for more than 5 years before going public in 2016.
Lady Mandy is a popular stylist and has worked with various media personalities including Amina Abdi, Kalekye Mumo, Mercy Masika and Janet Mbugua.
She specifically worked with Mbugua in her 'Week of Possibilities' fashion project.
-sde.co.ke