Janice Dickinson Laughs At Bill Cosby In Court: 'I Got The Last Laugh, Pal'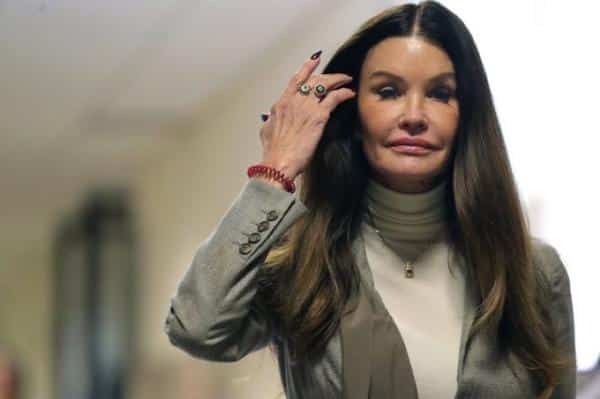 NORRISTOWN, Pa. ― Janice Dickinson laughed Tuesday when Bill Cosby was sentenced to three to 10 years in state prison for sexually assaulting Andrea Constand, a former women's basketball coach at Temple University.
Dickinson, who has accused Cosby of drugging and raping her in 1982, was sitting in the second row behind Constand. Dickinson threw back her head after Montgomery County Common Pleas Judge Steven O'Neill announced Cosby's sentence in court, laughing loudly and slowly.
"See, I got the last laugh pal," Dickinson said while staring straight at Cosby.
Security threatened to throw Dickinson out of the courtroom because of the outburst, but the former model was allowed to stay.
Cosby, 81, was found guilty in April of drugging and sexually assaulting Constand in 2004. He was sentenced Tuesday to three to 10 years in state prison and was immediately remanded in handcuffs.
Dickinson was one of five women who testified during the April sexual assault trial in Pennsylvania to offer evidence of Cosby's prior bad acts.
In a 2014 interview with ET Online, Dickinson said Cosby drugged and raped her in 1982 after dinner in Lake Tahoe.
"The next morning I woke up, and I wasn't wearing my pajamas," she said. "Before I woke up in the morning, the last thing I remember was Bill Cosby in a patchwork robe, dropping his robe and getting on top of me. And I remember a lot of pain."