EXCLUSIVE: Inside Waiguru's Sh100 Million Mansion in Kihingo Village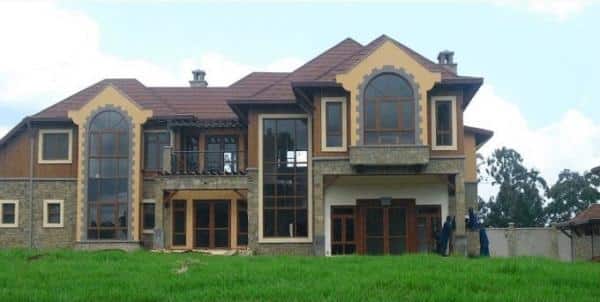 By now you've heard that the house of former Devolution Cabinet Secretary Anne Waiguru, together with other officials accused of NYS graft was raided on Tuesday.
Detectives with a search warrant arrived early in the morning, and left at around 2pm, having searched everything from the kitchen, toilet and bedroom, to Waiguru's handbags and her children's exercise books. It is not clear if they found anything of importance in the ongoing case, but some reports have it that huge bundles of cash were found in some of the houses.
At Waiguru's residence, detectives are reported to have enquired about the massive mansion, which her lawyer Ahmednassir Abdullahi told the media cost Sh100 million.
That figure is being disputed on social media, with earlier reports claiming it cost double that. However, it is the fact that government salary is not nearly adequate to afford such a house that is confusing Kenyans. Working with a gross monthly salary of Sh1.2 million, it would take you more than 7 years to come up with the sum. That's without spending a dime on anything else. Waiguru was obviously not poor before joining cabinet, but the sudden display of wealth is not going down well with Kenyans.
It's however good to point out that Waiguru's lawyer stated that she's still servicing her mortgage.
Kihingo Village is an upscale residential development in Kitisuru, Nairobi. This is the description given on its now offline website.
ki˜hingo. noun. Def: 1. A fortified homestead. 2. wooden bar for closing doorway, gate, closable entrance way, enclosure; cf. mu˜rango…(Oxford Kikuyu English Dictionary).Kihingo Village is Kenya's latest and most modern gated community development. Situated on the former Kihingo Estate in Kitisuru Nairobi, the Village will provide homeowners a lifestyle experience un-paralleled anywhere in East and Central Africa.
Designed by a team of leading consultants, Kihingo Village aesthetics are developed from the traditional African Village setting, which was characterized by rich culture and objectivity. It is the perfect example of a complete living experience, whose focus is a place of unlimited freedom while still maintaining uncompromising security and sensitivity to the environment.
Kihingo Village is a high end residential development similar to the gated community developments common in North America and South Africa. The project concept is unique to the Kenyan property market. Located on a site previously planted with 210,000 Rose bushes Phase I of Kihingo Village is appropriately named Waridi (Rose) Gardens.
Last year, four villas at the estate, including one with 9 bedrooms, were put up on sale by public auction. Purchasers were required to deposit 25% in cash or cheque at the fall of the hammer, with the balance payable in 30 days.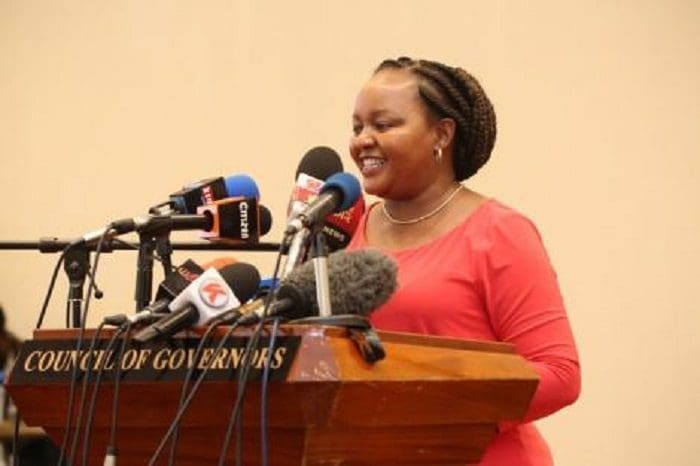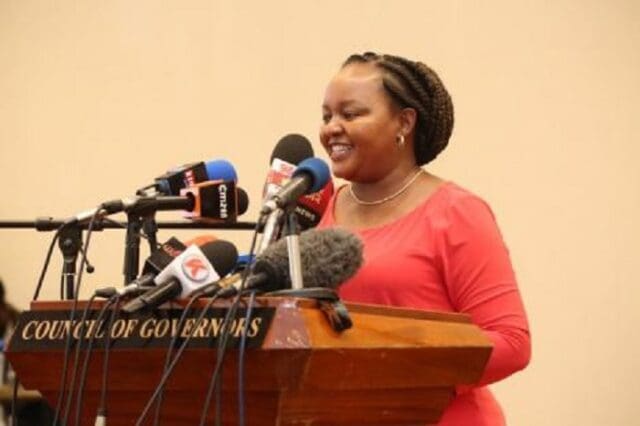 The gated estate has 54 houses built on it.
Some of the common facilities include:
1. All round CCTV coverage
2. Standby generator
3. Borehole
4. Swimming pool
5. Jacuzzi
6. Steam gym
7. Sauna
8. Children's play ground
9. Squash court
10. Basketball court
11. Tennis court
12. Meeting room
13. Dinning room
14. Lounge
15. Bar
16. AVR room
17. Golf course

Here are some pictures of the estate.
A while back, Zen interiors worked on what I believe was the show home at Kihingo Village. They did an amazing job, and I think most houses in the estate should have similar or better finishing, including Waiguru's.
Check out the show house.
Photos courtesy
EXCLUSIVE: Inside Waiguru's Sh100 Million Mansion in Kihingo Village