Medical condition and Confusion rushed me into marriage-Eunice Njeri
Medical condition and Confusion rushed me into marriage-Eunice Njeri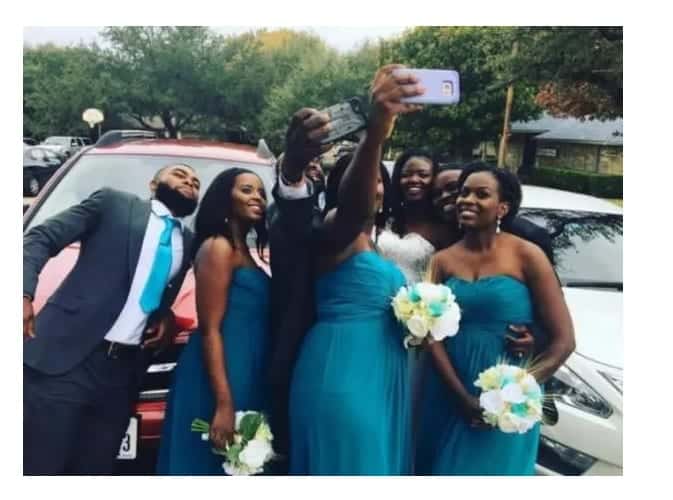 Reading like a soap opera, Kenyans woke up to the shocking news that gospel singer Eunice Njeri had walked out of her marriage hours after it had just happened. That was two years ago.
Njeri and her then fiancé Isaac Bukasa aka Izzo exchanged vows on November 27th in a Texas church and from the photos shared on social media, the couple couldn't be happier.
That would be short-lived.
In an emotional post, the pretty songstress broke the sad news stating that her heart was elsewhere and despite the two walking down the aisle, she had not signed the papers and the marriage was annulled.
"On the 27th Nov 2016, Isaac and I did go to the altar to get married, but at the end of that day I realised one thing, I couldn't do it, my heart was somewhere else. Probably in Africa doing what I do best, am still trying to figure that out. I immediately left for Kenya and have been serving God the best way I know how," she wrote.
"To all who supported Isaac and I am grateful may God bless you immensely. To all who were hurt in the process I apologise. The marriage was annulled (like it never happened). No papers were signed. Afterwards and we both made a decision to go our separate ways. I hope for your support and help as we move on. Like every other relationship we hit a rock, maybe a little too early but have since overcome. Consequently, we have decided to go our separate ways and hope for the very best. God bless you," she posted.
Since the breakup, the singer had kept mum about the whole saga until recently when she revealed the true reason as to why she walked out on her 'marriage.'
Speaking to Kalekye Mumo on Talk Central, the gospel artist revealed that she was unwell and her condition led to confusion resulting in her walking down the aisle.
"I was going with my heart at the time, also at the same time I was very sick. I had fibroids. Bleeding a lot and at the same time I thought I should get married, I was like maybe I should do this, why am I saying no? I have been saying no for 20 years, maybe it's time to say yes, you know.
"And in that mix of being sick, being in the hospital and getting all these transfusions, I had a whole confusion time. Confusion made me rush into decisions I wouldn't have made. And last year I had to have surgery and I was in the hospital for quite a while.
"And after the surgery is when I thought, 'nothing in this world should make you ever make a decision like that even if its sickness because you are gonna hurt many people,' which I did," she said.
Unashamed of her choice to go back on her decision despite what people said, according to Eunice Njeri everyone has a story and this just happens to be hers.
"I don't regret. The thing is that my story is different, your story is different. I just choose my story to teach me what God wants me to learn. People judge me too fast, maybe it's because God has put me on a pedestal. My story is a story on conquering things that people would not conquer… what I have learnt in my journey is to walk with Jesus and to learn that God is in my story. When I am seeking him and when I am not seeking him, he is there," she added.
Ever the private person, Eunice did not reveal whether or not she is dating.
-sde.co.ke
Medical condition and Confusion rushed me into marriage-Eunice Njeri