Kamaru the legend: White settlers broke his guitar but didn't kill his love for music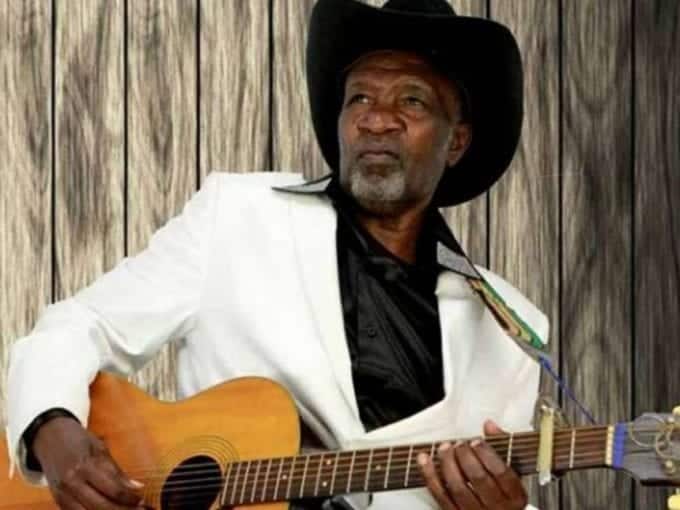 Legendary Kikuyu pop musician Joseph Kamaru's music career can be defined as resilient. He never gave up even after White settlers destroyed his guitar.
The singer, who died at MP Shah Hospital in Nairobi last week aged 79, will be buried on Thursday at his Kaharati home, Kangema, in Murang'a county.
Kamaru was born on November 8,1938, in Kangema.
His passion for music started at Kahawa Barracks where he worked as a cook and cleaner. From his earnings, he was able to buy his first guitar.
According to his eulogy, Mzee Kamaru moved to Nairobi in 1957 to look for a job. He lived with his brother, the late Peter Nyaga.
While staying with his brother, he joined Kenya Competent Commercial College to study a secretarial course. Later, he got a job at Kahawa Barracks.
While practising on his guitar, Kamaru was accused by White neighbours of making too much noise. They broke the guitar to pieces.
"He later moved to Kenya High in Kileleshwa where he supplemented his income by selling fruits and vegetables. He usually rode on a bicycle with wife Susan Wangari," the eulogy says.
His music career was influenced by political, social, economic and cultural events.
In 1965, Kamaru launched his music career by producing his first song Uthoni wa Mbathini (Celina) together with his sister. He also sang mboco iri mbuca.
In 1966, he recorded the highly controversial song Ndari ya Mwarimu with Ujuzi Radio Services, which took the country by storm and became a subject of discussion in Parliament.
Thereafter, Kamaru produced many songs under the Chandaria Studio in Kericho.
In 1971, after the registration of the Kenya Association of the Phonographic Industries (KAPI), he opened his first music shop in Luthuli Avenue under his own recording label Kamaru Music Store (KMS).
In 1972, he produced his first song Mundu Ececere and Ndanuko ciamitahato in his own label.
His newfound success in music led to his partnering with a friend known as Kariuki to open a music shop at Ramogi in 1973.
In 1975 after the death of politician JM Kariuki, Kamaru recorded the famous song JM Kariuki, which was backed by CDM Kiratu.
The song was sold out and propelled him to national and international limelight.
At an early stage in his career, Kamaru demonstrated his selflessness by investing heavily in the promotion and production of many musicians such as Lawrence Nduru. Others are Joseph Gicheha, Kakai Kilonzo, Tom Mwangi, Wahome wa Maingi, Mukaramani and Osumba Rateng among others.
"At the dawn of digital media, Mzee Kamaru was involved in the development of the vernacular radio station programmes including the naming of Kikuyu FM stations – Kameme Kayu Ka Muingi and Inooro FM. He produced his own programmes including Itaha ria Muoyo.
He also won numerous awards during his heyday. They include in 1977 – The Njenga Karume Cup and1978 – The Best Artist Nairobi Pop Festival.
In 1992 Kamaru won the SOYA Awards (Singer of the year), 1994 – Head of State Commendation, 2009- Music Maestro of the Year by the African Culture Heritage, 2012 – MCSK Gala Awards (Living Legends and Most Consistent Artist).
The musician was awarded a honorary Doctor of Humanity Degree by the US-based United Graduate College and Seminary International in 2012.
Kamaru spent his early years in Kangema where he started school at Gathukiine Primary School.
He sat the Kenya African Preliminary Examination ( KAPE) in 1957 at Kangema Gakuru DEB.
As a young boy, Kamaru was famed for his prowess in traditional dances.
In his later years, Kamaru complained of a back problem that caused him difficulty in movement.