Maribe barred from reading news during trial period
Maribe barred from reading news during trial period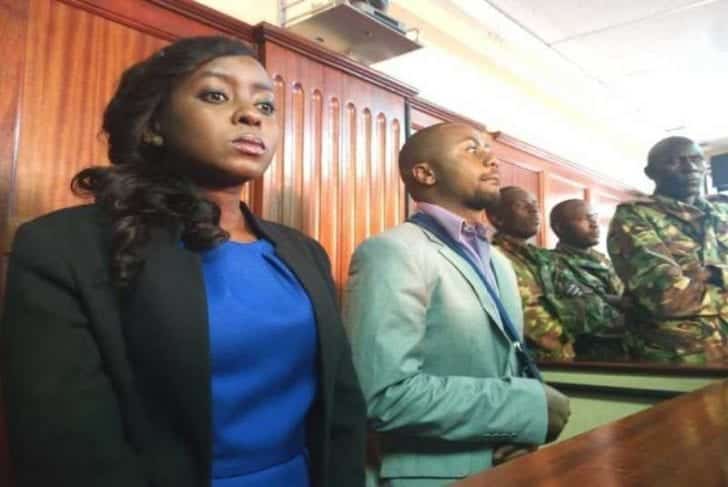 Journalist Jacque Maribe was released on Tuesday afternoon after Justice James Wakiaga ruled that the prosecution had not given the court enough reasons to deny her bail.
Friends and family who had gathered at Milimani Law Courts to show support for Maribe were elated to hear this but Justice Wakiaga gave a number of conditions that Maribe should adhere to during this period.​
Wakiaga ruled that the accused should not read news, comment or participate in interviews directly or indirectly related to the case.
She was also barred from interviewing Monica's family members, advocates and witnesses in the case.
Further, she was barred from reading news for the entire trial period.
Upon her release, in the company of her advocate, Maribe shall go with the investigating officer to her residence where the officer (if not done with investigations) shall take inventories and photos of evidential material.
The journalist is also not allowed to make contact with any prosecution witnesses either directly or indirectly during the trial period.
Last week, Royal Media Services (RMS) threw its weight behind Maribe, lauding her professionalism and positive attitude at work but it seems it will take a while before she appears on screen.
Joseph Irungu, her co-accused, was however denied bail on grounds that he might intimidate witnesses and his previous record with guns might also lead to hostility from witnesses.
Source-standardmedia.co.ke
Maribe barred from reading news during trial period