Monica Kimani was Detained at JKIA for 3 Hours, Jowie's wanted Accomplice Identified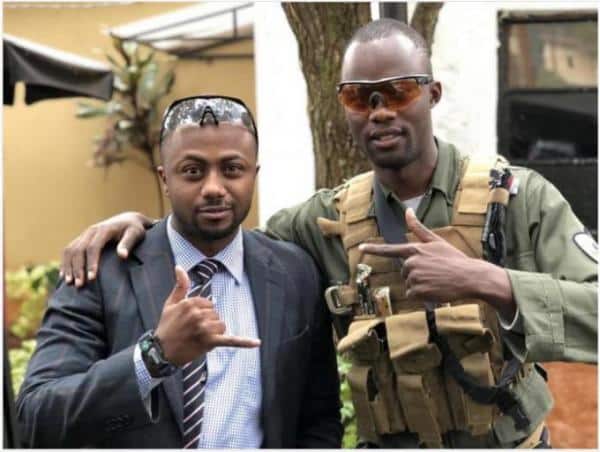 According to multiple sources, the late Monica Kimani was detained at the Jomo Kenyatta International Airport (JKIA) on the day of her arrival from Juba (South Sudan) for at least 3 hours.
She was detained by undercover police officers after getting alerted by KAA and Customs officials that the late seemed like she was carrying more money that she declared. The amount she was carrying was not cleared but sources close to the investigations indicate that it is not less than Ksh 50 million, but in US dollar denominations.
Monica Kimani's Dead Body as shown in the prosecution file
While this is clear to investigators, the indication of the amount has been a controversial and hot topic among the police officers investigating Monica Kimani's death as top DCI bosses have blocked every attempt to have the huge amounts of money be part of the official murder investigations.
Some media houses even did a special story about the huge amount of money which Monica was carrying through JKIA leading to her detention.
Investigators following the story and those interested in the situation in South Sudan now believe that someone powerful prevailed upon the officers at JKIA to release Monica and that someone at JKIA must have been involved in the murder too, directly or indirectly.
Meanwhile, it is also now clear that Joe Irungu aka Jowie was at Road House Grill together with a friend now identified as Jennings Olando. According to sources, Jowie and Jennings told those they were with at the Dennis Pritt road based Road House Grill that they had a job elsewhere and so they had to excuse themselves around 9PM and only resurfaced minutes after 2AM. Now friends believe that Jowie Irungu and Jennings Olando killed the lady together and efforts to trace Jennings has not born any fruits as nothing much is known about Jennings.
While Jowie and Jennings might have executed the murder plan, it is now clear from phone records that Jacque Maribe and Monica Kimani constantly communicated through calls and SMS. While getting formally charged with murder this week after the mental assessment, undercover homicide investigators who were in court and trying to profile Jacque and Jowie concluded that Jacque knew much more when Jowie whispered to her, "stick to the script" while the officers were within an ear shot.
Jacque Maribe lied to the police that Jowie was hot by thugs while going home and only later changed her story. She has reportedly used threats on investigators, citing her high connections.
The whole investigations file and attached evidences within our possession clear places Jowie at the scene while Jacque's actions after the murder prove that she know more than she is sharing with the sleuths. The investigators believe that courts should not release Jowie Irungu until Jennings and other accomplices are arrested and charged in court.
Investigators believe that they also have to fully profile Jowie Irungu, otherwise he remains someone who is dangerous and shouldn't be release on bail as long as the murder trial continues.
Jowie's friend Jennings reportedly went to Eastleigh after the murder and exchanged over $4,000 to kenya shillings before travelling to Mombasa. He is believed to have left the country for Tanzania and his current location is not known.
Phone records;
While it is widely known that Jowie doesn't have a fixed abode nor a regular income, the investigators and security agencies in the country are trying to understand how he is able to afford the best criminal lawyers in the country. it is believe that the people who are funding the legal fight behind the scenes are also involved in the murder one was or another.
According to KAA sources, detentions which last more than one hour should be officially documented. This didn't happen as required in the Monica Kimani's case.
Justice James Wakiaga
Joseph Irungu
Jacque Maribe, and I remembers the meru fool who offered to be jailed on behalf of Ms.Ruth Kamande
Meanwhile, in a sworn affidavit, the lead homicide detective Maxwell Otieno has vehemently opposed any attempt to release Jacque Maribe on bail as the witnesses have indicated that attempts have been made to contact them and have them not appear as witnesses in the case.
The investigating officer Maxwell Otieno has indicated in his affidavit that most of the witnesses have been put in protective custody but the character of Jowie Irungu together with the influence of Jacque Maribe is still a threat to the well being of witnesses and fair trail of the case.
While Judge James Wakiaga has come out to warn media against reporting on the case, he has not given basis for his finger pointing and distrust of the media. His threats and finger pointing have been interpreted in the media to mean that he is trying to already have a fixed mind on the case.
It will be interesting watching how this case concludes.