Watch: Sonko Explains Reason Behind Newly-Acquired American Accent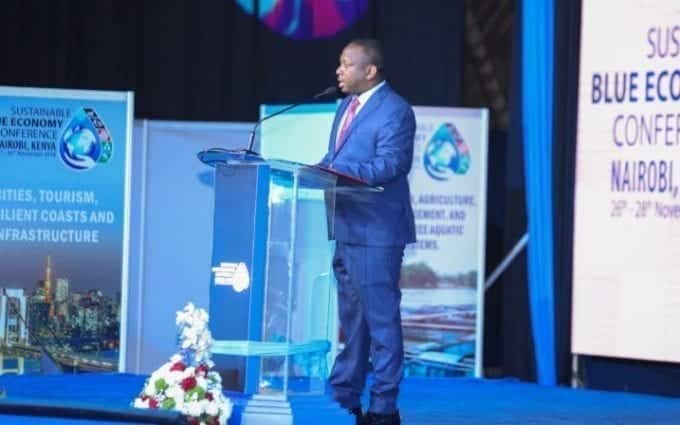 The Nairobi Governor was a new man alltogether during the just concluded Sustainable Blue Economy Conference at the KICC. While delivering his speech on Tuesday, Sonko left many in shock when he unleashed a never-before heard American accent in its purest form.
He pronounced words like city as "cirry" and President Kenyatta as "Kenyarra", sparking wild reactions from netizens and leaders alike, with Governor Joho, in particular, quipping: "Governor 047, thanks for welcoming us to your cirry…This is the headquarra…."
Now that the visiting delegates have left, Sonko has explained the reason behind his accent. In a new video that is going viral, he says the accent was solely meant to impress the international visitors and make them "feel at home".
"Mgeni siku ya kwanza, mpe mchele na panza, rice with flying fish. mtilie kifuani, embrace him,. mkaribishe … Asanteni sana Moreso Uhuru Kenyarra.." Sonko captioned his new video on Facebook.
Watch below.
–
nairobiwire.com