Marital Affairs: Husband in love with another woman,its her fault.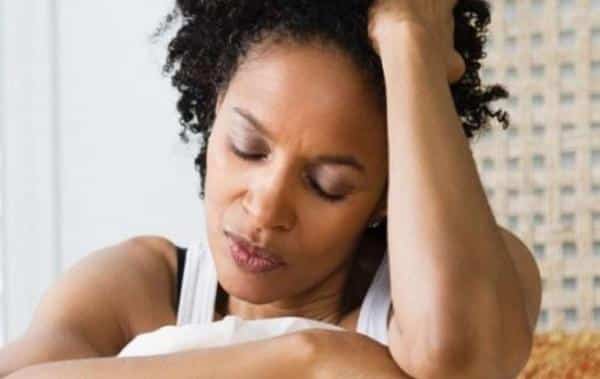 "You started making more money, you got familiar with me. Your words are cold. Look, I came home today and I wasn't even welcomed in my own home. You ordered me around. You want everything done your way. This is not the woman I married" he said.
This is the third time this week he has come home late. He placed his wife's clothes that he picked from the dry cleaners on the sofa.
His wife was watching Keeping up with the Kardashians.​
"Take those clothes to the bedroom, they might get dirty and creased on the sofa" she ordered him as she continued watching the TV.
He picked up the dry cleaned clothes from the sofa and walked to the bedroom.
"You're not eating?" She asked shouting.
"I am not hungry" he answered, walking on.
She sneered. Got up from the seat, returned the food she had placed for him at the table back to the kitchen.
She banged the kitchen door then continued watching the Kardashian's.
About half an hour later, she turned off the TV and the lights and went to bed.
She found her husband on the phone with ear phones on, he was smiling.
His smile disappeared as soon as she walked in. He quickly placed his phone away, took off his earphones and turned to the side to sleep.
She became suspicious.
She got into bed and remembered the advice her friend gave her. That to prove if her husband is having an affair, she should seduce him and see his reaction.
She reached for his nipples to play with them.
He turned to look at her then pulled away. He had no interest.
She took her hand inside his boxers. He had no erection.
"Are you having an affair?" she questioned him.
He looked at her then shook his head. He placed his head on the pillow and faced the other side.
She reached out to his phone asking, "Are you in love with another woman?"
"Yes" he answered.
She stopped trying to unlock his phone and looked at him.
"Bring my phone" he told her.
She held his phone tighter. Her eyes frozen looking at his. How dare he have an affair? Her suspicions were right, he has been acting strange for months, she thought.
He snatched his phone from her.
She really wanted to slap him but she had no energy. Her body immobile.
"Let me show you the woman I am in love with" he said as he sat up in bed.
He scrolled through his phone and stretched out the phone for her to see the picture on the screen.
Should she look and get to know who the other woman is?
"Me?" She got confused.
The photo he showed was of her taken on their wedding day.
"Yes. I am in love with the woman you used to be, the woman I married years ago. This woman you have become is a stranger to me" he explained.
She looked at him.
"You clearly have forgotten the man you married. I would never have an affair" he showed her the albums in his phone, they were full of photos and videos of her.
"Look" he played for her a video on his phone.
"When you walked in, I was watching this video of our wedding day. Remember when you vowed to honour me, respect me, love me and take care of my heart?" He asked.
She looked at the video as it played. She remembered her saying those vows.
"You are not keeping your vows. I feel undermined in my own home. You make me feel worthless. Nothing I do is good enough for you these days" he opened up.
"You started making more money, you got familiar with me. Your words are cold. Look, I came home today and I wasn't even welcomed in my own home. You ordered me around. You want everything done your way. This is not the woman I married" he said.
Looking at her picture on his phone, he continued, "You used to greet me with a smile, if I was lucky I'd get a kiss from you. You used to make me feel like a King. Respected. Why did you change?"
She gave no answer. She was about to say she changed because he started giving less, then it hit her that he started giving less because she stopped appreciating him.
"I remember how I got to know you. You were beautiful. You were pleasant to talk to. Fun, funny, loving. You made falling in love with you so easy. That was the woman I proposed to for marriage. Little did I know in marriage you will turn out to be mean and heartless.
I can't even recall the last time I saw you smile. I hate the thought of coming home. It's a constant energy drain with you. You are busy keeping up with the Kardashians when you should be keeping up with love." He spoke further.
For the first time, she saw her husband's eyes get teary out of pain and frustration. She could see she has let him down.
"You've become the enemy I sleep next to. No one in this world knows as much as you know about me. You use the vast knowledge you have of me to tear me down and stick knives in my heart.
No other person in the world constantly tells me I am not good enough than you.
You are the woman who was meant to cover my heart, but now you seem to make exposing my weaknesses your goal. Bickering, nagging, disturbing my peace. And you expect me to find you sexy, to get hard for you, to long to make love to you? Making love starts by giving loving words and deeds outside sex.
How am I supposed to kiss the lips that whip me? How am I supposed to enjoy your touch when your attitude stinks?" Her husband spoke with pain.
She looked down in shame.
He put his phone aside saying, "I am not saying that I have no faults. But how can I do my best when you are not loving towards me. All I am asking for is your love, respect and admiration. If you recall, the days you admired me and believed in me, I flourished. You made it easy to please you, talk to you and live with you back then. You have a good husband, please realize that before it's too late. I want my wife back"
She said nothing.
He felt deflated and collapsed in bed. He closed his eyes looking for sleep. Eventually, sleep he found.
She stayed awake watching her husband sleep. Thinking she did.
Morning came, he woke up and found his wife awake. She stood up, dressed up in the wedding dress she wore on their wedding day.
"Hi my King" she said, reaching out her hand to him.
"I would like to make my vows to you afresh"
He got out of bed. He stood wearing his boxers; she, wearing her wedding dress.
They both rededicated themselves to the marriage. They made their vows again.
And there, on their marriage bed; her wedding dress and his boxers fell as they consummated their marriage a second time. They made sweet love, on their second honeymoon.
By Dayan Masinde & Akello Oliech
-standardmedia.co.ke