Kenyan man dies on his way to India for daughter's heart check up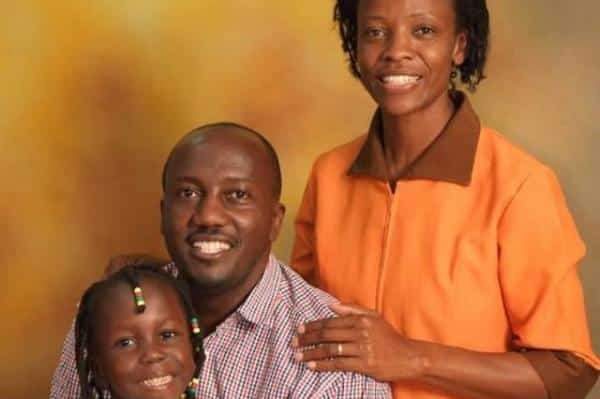 It's never an easy task to lose a loved one let alone in a circumstance that was completely unexpected.
We reach out for assistance to help with the repatriation, medical and funeral costs of our beloved uncle Gilbert Ombima (Gilly).
As December approached Gilly and his family made urgent preparations to travel to India from Kenya for their daughter's (Eliana) heart check up.
This would be the third heart surgery  since birth as she begun developing complications that were advancing at an alarming rate.
The trip was initially meant to be Eliana and her mother. However, Uncle Gilly managed to join them on the journey.
Given the short duration of the flight Eliana arrived without developing further complications and tests and treatments begun.
For  uncle Gilly who we knew to hardly be taken ill, It was a shock to learn that as he stepped out of the hospital to buy Eliana some toiletries, he collapsed and was found to be non responsive and in critical condition.
It was established that he had suffered a pulmonary embolism and surgery was required immediately. At one point, both father and daughter were fighting for their lives in Intensive Care Unit.
Losing the battle
Unfortunately uncle Gilly lost the battle during surgery due to severe Internal bleeding.
The bond he had with his daughter made him make last minute plans to ensure he would be by her side every minute during the consultation and preparation for surgery.
How it turned that it is he to pass on we will never be able to comprehend.
Appeal for assistance
We would like to bring his body home and prepare for burial in the coming month.
The repatriation, medical and funeral costs sum up to $15,000.
We reach out to you to give what you may be able to during this dire time.
CLICK BELOW TO HELP