PHOTOS: Fire Breaks Out in Westlands building, Nairobi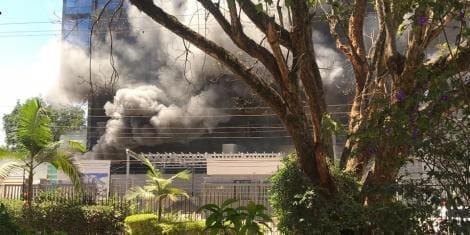 Fire broke out on a building in Westlands, Nairobi on Saturday afternoon.
The fire started in a building called The Premonade on General Mathenge opposite Auto-express off-Ring Road Parklands.
Reports indicated that seven workers were injured in the incident while several others were still trapped inside the building.
Emergency teams, including Red Cross, have reportedly arrived at the scene and are containing the fire.
It is, however, not clear what the cause of the fire is.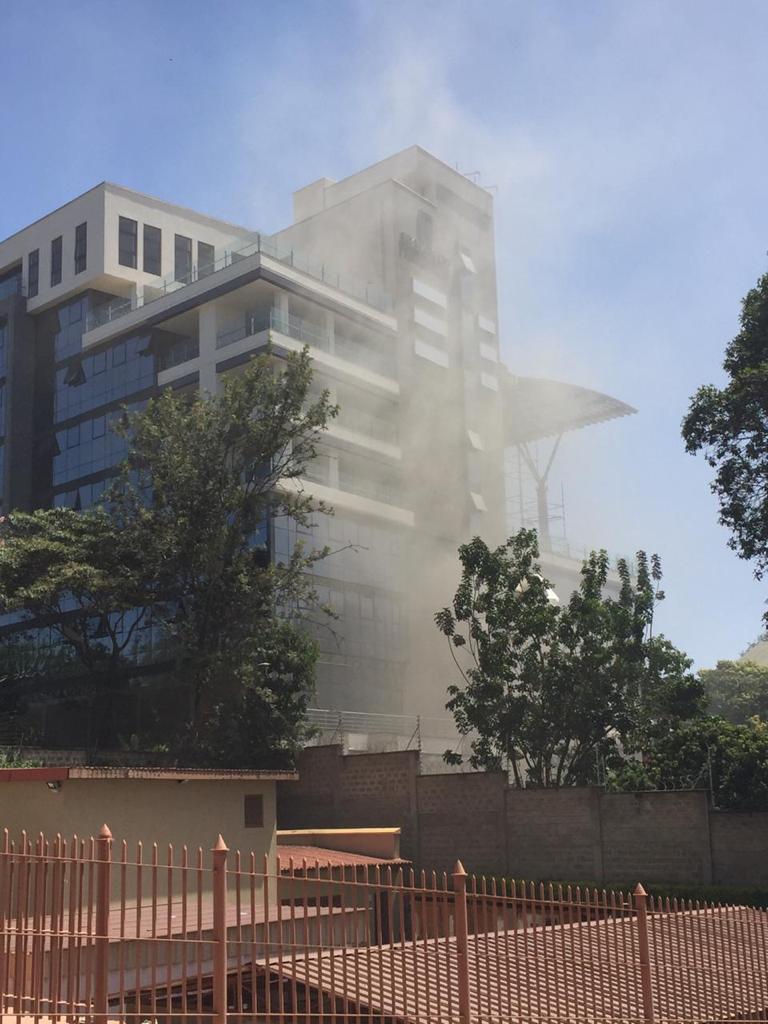 The building was still under construction and had not been occupied yet.
The structure was engulfed in huge smoke and stood at a location where a wall had, back in 2016, collapsed and killed four construction workers.
Separately, another fire broke in a factory in Thika.
The cause of the fire and the company affected were, however, yet to be established.
Here is the video and more images from the scene: