Obama Phone Call That Reversed Raila Decision on Supreme Court
The August 8, 2017 election was a historic one because it was the first to be annulled by a court in Kenya.
The decision was hailed worldwide as brave and mature for our judiciary. Most people, however, do not know that former US President Barack Obama had a role to play in it.
Former NASA communication team member John Onyando writes in his tell-all book titled Kenya: The Failed Quest For Electoral Justice that it took the intervention of President Obama to convince opposition leader Raila Odinga to go to the Supreme Court.
Following the announcement of Uhuru Kenyatta as the president for the second term, Raila stated that he would not be seeking legal redress in the courts.
He asserted that its 2013 decision to award Uhuru the victory made the court lose credibility and thus could not be trusted, maintaining that they would seek electoral justice through other means.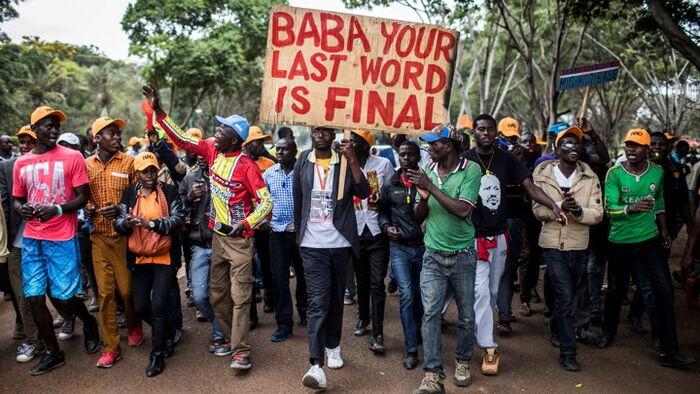 The constitution provides 14 days for anyone to contest the results of a presidential election from the time of announcement.
Clashes broke out in Kibera, Mathare, Kisumu and his other strongholds with protesters contesting the presidential results which led to the death of more than 28 people as confirmed by Red Cross. Tensions were high and the country was slipping into confusion and chaos.
It was at this point that President Obama stepped in and personally made a call to Odinga.
"So high -up was the level of contact between the US and Raila that former president Barack Obama himself placed a call to Raila urging him to use ' legal means' in challenging the result if he believed there was evidence of foul play," Onyando writes.
In the conversation, he reminded Raila how highly he was held in Kenya and Africa and said that any method of agitation not permissible in law would plunge the country into a political and security crisis that should be avoided. He urged him to challenge the election using legal means.
With the death toll of protesters rising by the day and increasing international pressure, Raila finally decided to go to court on the deadline day to file a petition, that would later result in victory for him.