Vicky Kones: How drugs abuse ruined my life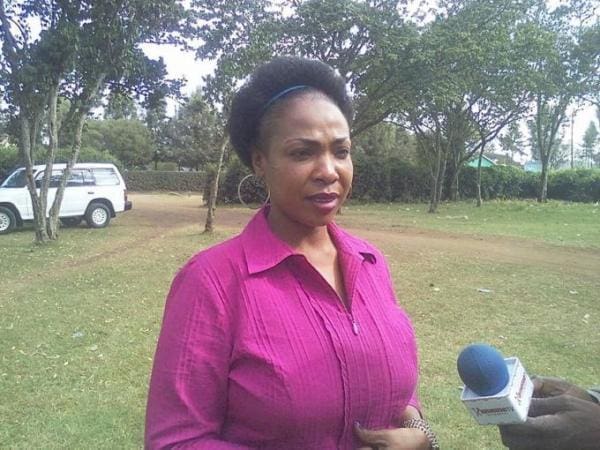 Vicky Kones interview 2018. She was an addict but  reformed and an ambassador helping youths to shun addiction. Here is her story reported a year ago:
Alcohol addiction can cause more harm than good to marriage life with an end being divorce especially when one partner feels uncomfortable.
This is a familiar script for one Vicky Kones a former alcohol addict but
now recovering through rehabilitation.
When I meet her in Njoro Park during an awareness walk on the effects of alcohol addiction organized by youths from PCEA Bethsaida Egerton,Vicky narrates that she has been in alcohol and drug addiction for
more than 20 years.
"I am approaching 40 years now but I have been an alcohol and drug addict since my teenage. Actually I began at the age of 12," she said.
Vicky says she was in the addiction state throughout her High school and college life to an extent that in 1998 while in United States, she dropped out of school and started experimenting with other drugs such as Marijuana and Cocaine.
It is at this point that her father had to travel all the way to USA to check on her as the situation was worsening and she had cut communication with relatives back in Kenya.
She remained in drugs despite having become pregnant and gave birth in 2004.
According to her, many thought with the new born she would change her drinking habit but this was not the case leading to her breakup with the husband who decided to go way with the son worsening the situation.
This led her into frustrations, depression and continued use of hard drugs such as cocaine – an issue that affected her second born daughter whom she gave birth pre-maturely.
"It reached a point that my husband and I had to breakup and this worsened with frustrations and depression and as I continued to use the drugs it affected even my pregnancy where I gave birth
prematurely," she said.
It is at this point that she was put into rehabilitation in the United States but she was unable to continue with the whole program as she had to come back to Kenya for her father's burial, as well as brother.
Vicky narrates that she later had to join a rehab in Eldoret where she enrolled for a program in 2010 which has enabled her shun the addiction and now an ambassador in the same.
Right now she works as a volunteer at Jomec empowerment centre after doing her diploma in addictions counseling.
"I'm now very sober and today I am one of the volunteers working with Jomec," she said.
Her advice to the youths is to learn from her as she is a real message of what alcohol and drugs abuse can do to a person.
While commending the government for the role in ensuring the youths are not engaged in drugs and substance abuse, Vicky says there is need for the county governments and other stakeholders to embrace whatever is there.
"The youths should learn from what I went through and shun drug abuse. On government I can say it has done some effort," she said.
Source-hivisasa.com