University student found dead in his house days after sitting for final exam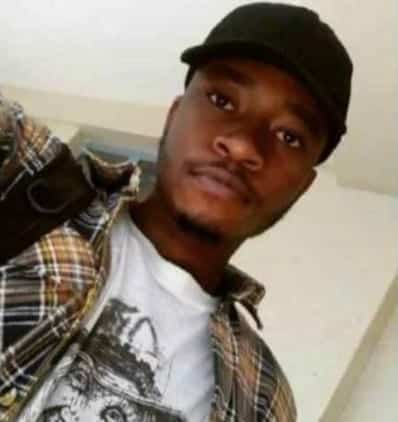 University student found dead: Police are investigating the death of a Masinde Muliro University of Science and Technology (Mmust) student whose decomposing body was found on Monday in his house at Kefinco estate in the outskirts of Kakamega town.
Sydney Ogeto Ndege aged 21, who hails from Birongo village, Rigoma in Nyamira County met his untimely death barely five days after sitting for his last paper. He was a fourth year student taking Environmental Science.
In an interview with the Standard yesterday, Vincent Simiyu Lumala, the Masinde Muliro University Students president, said the deceased was last seen on Friday at the university clearing with his departmental heads after completing his studies.
"His door remained closed for three days until yesterday (Monday) when an awful smell emanated from his rented house at Kefinco. The students broke the door and found his lifeless body lying on the bed. We don't know what killed him so far," said Mr Lumala.
Lumala added that they have talked to the students to remain and wait for the postmortem report to ascertain what killed their colleague.
He also said that there was a worrying trend at the university with rate at which students were dying under mysterious circumstances and asked the university management and the police to investigate the matter.
"We are shocked at the rate at which we are losing students at Mmust. This week alone, we have lost three students under mysterious circumstances. This brings the total number of deaths for students, teaching and non-teaching staff to 15 who have died in the last six months," said Mr Lumala.
Robert Mokaya Ndege, the father of the deceased student, said he received the sad news of the passing of his son yesterday around 3pm when he was at work.
Mr Mokaya said after his son sat for his last paper, he requested him to extend his stay in Kakamega for one more week to clear with the university and join the rest of the family in Nairobi, which he agreed to.
"I talked to him last on Friday and we agreed he was to travel to Nairobi in mid this week. I was preparing to send him bus fare when his elder brother came and informed me that he had received a call from the university that Sydney had been found dead in his house," said Mr Mokaya.
Mokaya said he traveled to Kakamega overnight and around 7am, he went to Kakamega hospital mortuary and found his son's body in the morgue.
"After postmortem to know what killed him, we are airlifting his body to Nairobi. We want police to conduct a thorough investigations and if there is anyone involved in his death, he should have brought to book," said Mokaya.
Kakamega Central Sub County Police Commander, David Kabena, confirmed the incident, saying they have launched investigations into the matter