PHOTOS: Kichumba Murkomen young looking father baffles Kenyans
 PHOTOS: Kichumba Murkomen young looking father baffles Kenyans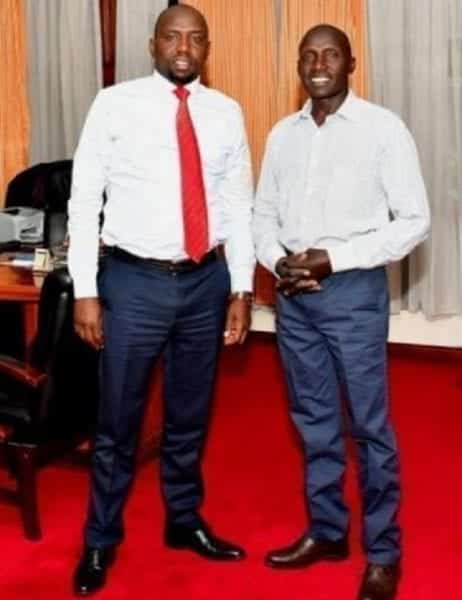 On Monday, Elgeyo Marakwet Senator Kichumba Murkomen took to Facebook to congratulate his father, Johana Murkomen Kanda, following his ordination on Sunday.
As much as most Kenyans were quick to send the same message of success to the new AIC reverend, an equivalent number were baffled by how young he looked.
Some even noted that the senator looked far much older than his old man.
Senator Murkomen had narrated the hardships that his father had to endure to get to the position he is today.
He noted that since his father did not have any formal education he had to go through adult school for him to be allowed in a theological college for his pastoral course.
"In the late 1980s, dad opted for homeschooling. He engaged a teacher to help him read and understand English. I knew it well because when we started our primary education, dad was also busy schooling himself. By mid-1990s, dad's Kiswahili and English proficiency had improved tremendously," Murkomen stated.
He further revealed that in 1996 his father enrolled for training at AIC Kao la Amani College. After two and a half years of education, he graduated with a Certificate in Evangelism and Church Leadership a qualification which gave him more authority to serve in the church.
The other group of Kenyans were really shocked to learn that such a firebrand politician was actually a pastor's child.
"Politics! Senator looks older than his father. Sure it's good to serve God," noted Philip Amara.
He further appreciated his mother for being the wind behind his father's sail, he called her a fantastic friend, motivator, backer, cheerleader and prayer warrior.
Source- kenyans.co.ke
PHOTOS: Kichumba Murkomen young looking father baffles Kenyans