Bizarre Incident: Uhuru's Nephew's Carjacking That Baffled DCI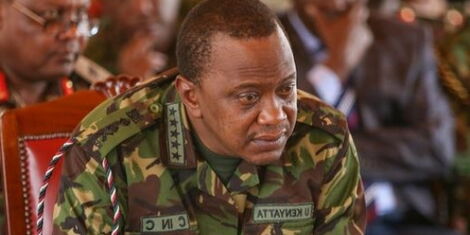 Bizarre Incident: Uhuru's Nephew's Carjacking That Baffled DCI : One night on August 6, 2016, two separate criminal acts were executed, targeting two very high profile individuals.
Nation reported that one of the victims was President Uhuru Kenyatta's nephew, Njoroge Muigai.
The then Nairobi Police Commander, Japheth Koome, confirmed that Muigai was carjacked at gunpoint by suspects who posed as guards.
Together with his wife and daughter, he was driven, in his Volkswagen Tiguan, almost 10km away from the house at Nairobi's Spring Valley suburbs and abandoned unhurt.
The same night, at Spring Valley,  Ann Wanjiru, the wife of former presidential candidate Peter Kenneth, was also carjacked by armed gunmen.
Police told Nation that Wanjiru was driving into her secured home when the gang of two armed with pistols struck.
The criminals had apparently arrived at the scene earlier and taken the guards on duty hostage.
Koome reported that the gang had stripped the guards naked and took over, posing as security personnel.
The two incidents, which happened separately, occurred in similar circumstances prompting the authorities to wonder whether they were coordinated.
Kenneth's wife, who at the time was driving alone, was abandoned at the same exact spot where Uhuru's nephew had been dumped.
By DENIS MWANGI
Source-kenyans.co.ke
Bizarre Incident: Uhuru's Nephew's Carjacking That Baffled DCI