Celebration of Life: Promotion to glory for Ruth Waithira Kamau
Celebration of Life: Promotion to glory for Ruth Waithira Kamau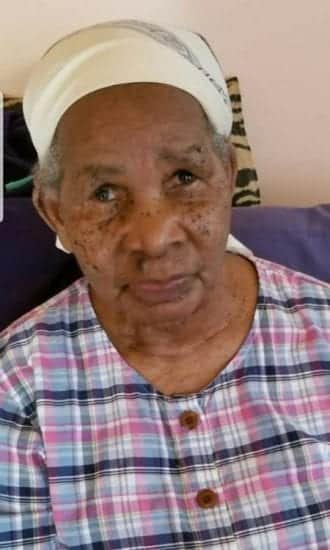 Our Beloved Mum, Ruth Waithira Kamau was welcomed to Heaven on Thursday, September 12, 2019.
She was a loving wife to the late Stephen Kamau Kamanda (Kinyamarira). Mother of James Nyoro of Kibichoi, Monica Muthee of Githurai 45, Naomi Nyambura of Washington USA, Rachel Wambui of Ruiru, Nancy Kamau of Ruiru, Tabitha Wanja of Oklahoma USA, Muiruri Kamau of Oklahoma USA, and Joel Kamanda of Kibichoi.
Mother in Law to Pauline Wangui Nyoro (Kibichoi), Joseph Muthee Mukunga (Githurai 45), Jane Wangui Muiruri (Oklahoma USA), and John Mwangi (Kahawa).
Ruth was Grandmother to, Kamau, Ruth, Hellen, Stella, Ben, Rose, Stephen, David, Daniel, Moses, Tony, Tate, Victor, and Ruth and had Several and great grandchildren.
The body will leave Kenyatta University (KU Mortuary) at 8 AM on Friday Sep 20th 2019 (GMT +3).Funeral service will be held at the gravesite in Kibichoi, Muthithi near JG Kiareni high school starting at 11 AM.


Celebration of Life: Promotion to glory for Ruth Waithira Kamau