DCI looking for me because the untouchables are afraid-Jane Wawira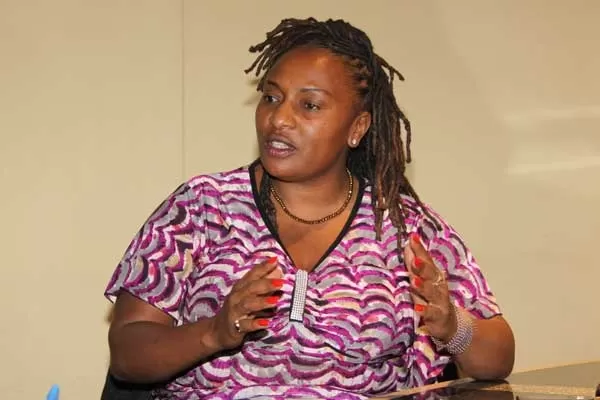 DCI looking for me because the untouchables are afraid-Jane Wawira: Jane Wawira Mugo, a private investigator, has revealed that officers attached to the DCI are looking for her because she is working on a corruption case that will expose top government officials.
Speaking during a TV interview on Thursday evening, Wawira stated that she worked with some of the officers who are looking for her.
She also said that she is not a criminal and has not refused to present herself to police.
"I am not surprised because I saw it coming, and I had already been prepared by some of the officers I had worked with, I had already been told that since I am working on a sensitive matter, and the matter is touching on some senior government officials.
"So it is a total witch hunting of the people in government who feel they are untouchable," said Wawira.
Earlier on Thursday, the DCI asked anyone with information on her whereabouts to come forth.
Wawira added that some police officers told her they had been receiving threats because of the case.
"How I wish that they called me to a police station and I refused to go, and they book me so that they can be able to say I am a criminal and that I have refused to come.
"The people who called me are 6 police officers who told me they are being threatened because of this case… if the government wants me, why do it on air.
"They only want three things, to spoil my name, want me to be viewed as a criminal and to intimidate me, because of the story that is going to air in a certain media house," she said.
The mother of two said she is innocent although the DCI maintains that she is a wanted criminal for impersonation and threatening to kill.
By Vincent Kejitan
Source-standardmedia.co.ke