I do not come from a wealthy family, I do not have a scholarship, so is my dream of studying in USA dead?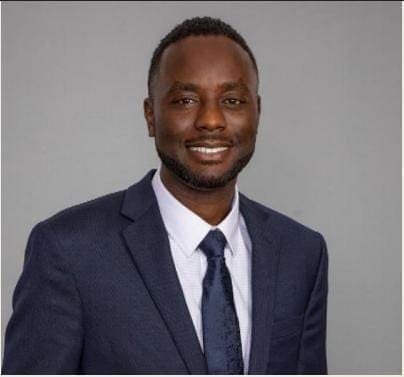 I do not come from a wealthy family, I do not have a scholarship, so is my dream of studying in USA dead? I grew up in a very humble family back in the village on the eastern slopes of Mount Kenya. I was brought up my grandparents who were peasant farmers. Growing up, I never thought that one day I would study in America. I grew up in a family where money was a big problem for us. I was admitted to a national school after passing well in my KCPE from a village public primary school but could not afford the school fees and ended up at a provincial school in Meru County.  All of this changed when my father came into my life when I was in form 4 and he made it happen for me and sent me to school here in America for my master's degree.
I was lucky to come to USA on my father's budget, without having to worry about any single penny of studying and living expenses in America. But having grown up in a family where we had money problems and couldn't go to the high school of my choice, I know how it feels when you cannot study in your dream school because of the fact that you are not financially well-off.
Coming to the US to study can be very expensive. The cost of school tuition and living expenses as a student here in USA is quite massive, so for those that do not come from a family that is endowed with wealth, it can be a big challenge. So, what exactly is the way out?
Most of us when we think of coming to USA and don't have enough finances, first we think of scholarships. Scholarships are amazing but it is not easy to find them. Also they are very competitive. However, every year millions of scholarships are left unclaimed because a lot of people simply do not know where and how to find them.
One problem that I have observed with a lot of people is that when they find one scholarship, they just apply to it and that's it! They wait and pray hoping to win it. But you know what, to succeed in getting scholarship it doesn't work like that. You must apply to tens of scholarships, If not hundreds.  I usually advise prospective US student to make it a part time Job to apply to as many scholarships as one can possibly do.
Other than scholarships which I have said are very competitive, the other amazing option that a lot of people DO NOT pursue is the international student loans. In the US there are lenders that offer secured and unsecured international student loans.
Secured international student loans are the loans that require someone to have a cosigner who is a permanent resident or an American citizen. You do not have to be related.These can be given to anyone who is coming to study in the US to a school that partner with the lenders who offer such loans. Now you might ask, but how do I find out those schools that partner with such lenders?…Well, you can find a list of some of the most affordable schools in USA that partner with lenders that offer international student loans by visiting my website at www.successwithbobmwiti.com
On the other hand, you can also get unsecured international student loans. Unsecured international student loans DO NOT require you to have a co-signer. The catch here is that you must be graduating from school in less than 2 years. So, this is a very good option for those that are planning to come to USA as master's students or those who are already here and are left with only 2 years of study before they graduate.
Unsecured international student loans lenders also partner with certain schools. These are usually very good schools so you must be a very smart person who can meet the entrance examination requirements to such schools. Lenders for such loans look at your probability of getting employed after your graduation before approving you for such a loan. You can get as much as $50,000 which could cover the cost of tuition for 2 years for most master's programs in most state universities.
A piece of advice for those that would like to acquire loans to study. Please DO NOT apply to international student loans just because you need funds to come and study in the US. Make sure you also choose a degree that is marketable in the US. Make sure that you acquire skills that can land you a job that can come with permanent immigration papers like greencard. A STEM degree in IT or Nursing is always a good choice. I am more biased on the IT programs because that is my space. I know for sure there is a huge demand of IT professionals here in USA and people get immigration papers through IT employment because I did.
Lastly if you are coming to USA as a student for master's program, you can request your school to grant you something called graduate assistantship. This is a financial aid that is offered to international students taking graduate level courses. It can be full graduate assistantship, meaning the school can fully pay your in-state tuition. It also comes with a job as a graduate assistant. I personally used to receive graduate assistantship aid and worked as a graduate assistant during my time in school as a master's student.
So, for those that are out there, and want to come to the US as international students, DO NOT give up. Try the options that I have provided you and you will soon be smiling on your way to America as an international student.
About me, I am the founder and managing director of Appstec America-A consulting company that helps immigrants find education and job opportunities that are abundant here in the United States. In 2018, was recognized by Kenyans living in America as one of the 40 most inspiring men in the diaspora.
My mission is to get you to wake up to the unlimited potential within you and achieve what you're truly capable of.
By Bob Mwiti
For inquiries about my international scholars programs & IT training programs, you can check out my personal website at www.successwithbobmwiti.com
You can also email me at [email protected] or call +1 813-573-5619 ext 402 for a FREE 30 minutes consultation. Also, we can connect if you "like" my Facebook page by the name Bob Mwiti or subscribe to my YouTube channel by same name Bob Mwiti.