Sarah Wairimu Cohen Allowed to attend husbands Postmortem
Sarah Wairimu Cohen Allowed to attend husbands Postmortem: The late billionaire Cohen's widow, Sarah Wairimu, was on Wednesday, September 18, allowed to attend her husband's postmortem at Chiromo mortuary.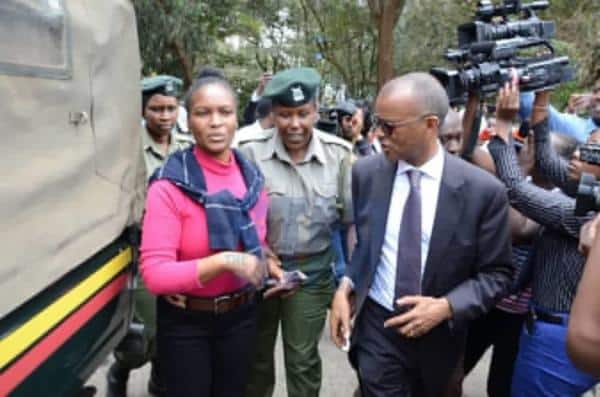 Wairimu's lawyer, Philip Murgor, told the press that the matter was heard by Justice Stella Mutuko, who issued an order allowing her to take part in the process.
"An order has just been released that Sarah Wairimu Cohen has to be present during the post mortem and it is being extracted, which will be served on the prison authorities so that she can be brought and be present," he stated.
He added that the procedure would not be started until Wairimu was released from the Lang'ata Women's prison.
Government pathologist Peter Ndegwa, on Tuesday, September 17, explained that the delay in the identification of the body was occasioned by the suspect's insistence on being present.
"Wairimu feels that she needs to be involved in the identification of what was picked from the crime scene. The suspect needs to be here or needs to send someone to be here," he noted.
Ndegwa has would later recuse himself from Cohen's postmortem after the defence expressed reservations about him.
The body believed to be that of the Dutch billionaire was found buried in his home, more than 60 days after he had been reported missing.
"Cohen was murdered in his own residence. It is a gruesome murder. They took their time to kill innocent Cohen. I will not describe much now, but in the subsequent unfolding of events," DCI boss George Kinoti told the press on Friday, September 13.