I need someone to remind me to take medication- Francis Atwoli
 I need someone to remind me to take medication- Francis Atwoli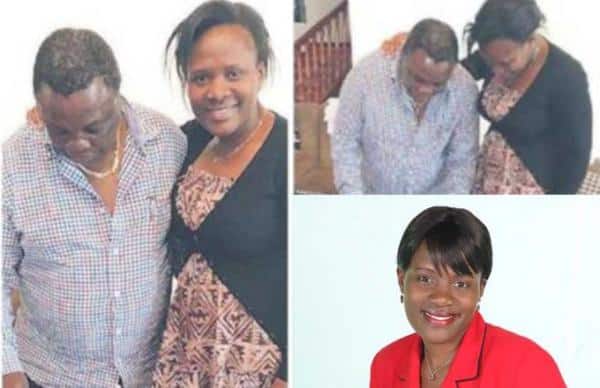 Central Organization of Trade Unions (COTU) boss Francis Atwoli has opened up on why he married KTN anchor Mary Kilobi.
Speaking in Kakamega over the weekend at a church fundraiser, Atwoli pointed out that he did not marry her out of greed but necessity.
"Some people marry out of greed, but not in my case. I married because of work," said Atwoli.
According to Atwoli, his busy schedule coupled with advanced age prompted him to take on Kilobi as a third wife-cum assistant.
"I must have someone to manage me and my time.  I've grown old and I need someone to remind me to take medication and keep me up to date with appointments," he said.
Age difference
In an earlier interview with The Nairobian, Kilobi revealed how she severally turned down Atwoli's advances due to their age gap.
"He proposed to me but I said no. But he insisted, saying that he was serious and would wait for even 1,000 years for me to say 'yes' and marry him.
"But I have now realised that age should never be a key consideration in a relationship. Atwoli is that guy who is never bothered about mundane issues that sometimes break up marriages," says Kilobi.
She further professed love for her hubby, whom she refers to as 'Mr Amazing.'
"I love Atwoli, he is a caring man who is always there for me. Given another chance, I will still fall in love with him."
Source-sde.co.ke
 I need someone to remind me to take medication- Francis Atwoli