Grieving Kenyan mother needs Sh2.5m to bring son's body from US
Grieving Kenyan mother needs Sh2.5m to bring son's body from US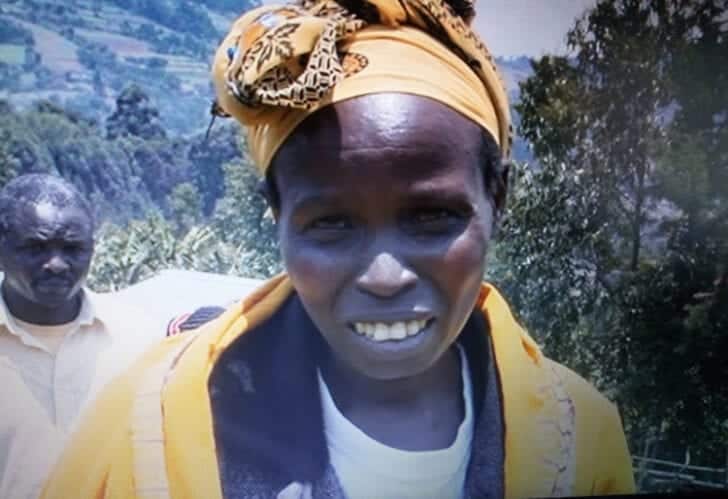 Paulina Chebet was excited when her son got a green card in 2014 to study engineering at Lone Star College in Houston, Texas.
Her happiness has, however, turned into grief following Geoffrey Chepkwony's death on August 29.
His body was found floating in a bayou at 49 San Jacinto street. (A bayou is a body of water in a flat, low-lying area.)
At the weekend Chebet's relatives and friends gathered at her Ruandet village home in Bomet to raise Sh2.5 million to bring the body of her 26-year-old  son home.  Only a few visitors were seated in a small tent to condole with her on Saturday morning.
Like any other parent, Chebet was a happy mother when opportunity came knocking and her first-born son secured the green card after his Form Four education.
And like many in her pitiable situation, Chebet saw that as a ticket that would spring her out of economic misery. Chepkwony would be the family's breadwinner – good and adequate bread.
Information as to what caused his death remains scanty. His former roommate –  identified as Sam Makaya – was quoted by Diaspora Messenger, saying he had developed a mental condition and he was on medication.
For Chebet, a single mother of two, her son's death came when it was least expected.
TOO YOUNG TO HAVE DIED: Geoffrey Chepkwony, the engineering student from Bomet who died in Houston, Texas, in the US. Image: Felix Kipkemoi
We found some youths erecting a shed to shelter visitors next to a small mud wall house on Saturday.
Family members and visitors were seated, conversing in low tones.
The deceased's body is in a funeral home in Texas and Chebet, who does odd jobs for daily sustenance, needs to raise the Sh2.5 million to pay for the cost and bring the body home.
She is praying for a miracle – through a well-wisher – to bring the body of her son to Bomet for burial.
She is yet to know the results of the postmortem examination.
"I am crying for help from anyone so that we can bring the body of my son home… I have no one to look up to for support," she pleaded.
She says the only information she has about her son was that he had been sick.
"I never got to know what he was ailing from …the last time we talked was March 16 when he called. Since then I have only been talking with his friend, inquiring how he was coping," Chebet told the Star.
Some of the residents said they had suspended their normal activities to condole with the family. "We cannot do anything when one of us is in pain."
They called on the government to support the family, noting that the money needed was a lot for them to raise.
"We were hopeful that this man would come and help not only the family but the whole village. We request our leaders to help us," village elder David Kikwai said.
Geoffrey ChepkwonyThe deceased, Geoffrey Chepkwony. Image: Felix Kipkemoi
Source-the-star.co.ke
Please direct donations to:
*Robert Cheruiyot*, *Zelle : 8326180324*
*Cashapp Handle:  $roba1*
Update for Kenyan man Geoffrey Chepkwony found dead in Houston TX
Grieving Kenyan mother needs Sh2.5m to bring son's body from US