Diaspora Mukurino David Wachira says people mistake him for wife's driver
Diaspora Mukurino David Wachira says people mistake him for wife's driver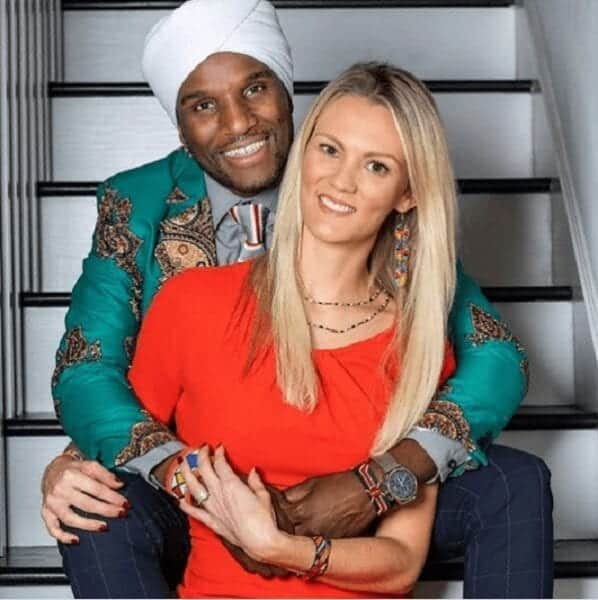 Kenyan Diaspora man Dr. David Wachira has revealed how  some people mistake him for his wife's driver.
Dr. David Wachira known to as the American Mukurino caught many by surprise after photos of himself and his wife Cecilia went viral in 2019/2020.
What caught the attention of many is the fact that he had won the heart of a white woman despite being a Mukurino.
In an interview on Jeff Koinange Live, Wachira says he was a lecturer before he applied for a job at the world bank.
Wachira's family moved to the U.S in 1997. Speaking on whether she found it hard dating a Mukurino, Cecilia responded.
IT DID NOT BOTHER ME, I WAS INTRIGUED AND IT BROUGHT ME CLOSER TO HIM AS I FOUND HIM VERY DIFFERENT. PEOPLE STARE AT US A LOT BUT I HAVE LEARNED TO HANDLE THAT.
They however face challenges when out there. Sharing an incident, Wachira said
SOMETIMES PEOPLE THINK I'M HER DRIVER. THERE IS A DAY I WENT TO DROP HER AND I WAS TOLD TO DROP HER AND MOVE ON TO FIND A PLACE TO PARK MY CAR. ON A DIFFERENT OCCASION, HE WAS MISTAKEN FOR A WAITER. I HAD A MEETING I WAS HOSTING AND A GOVERNMENT OFFICIAL WALKED IN AS I WAS MAKING MYSELF TEA AND TOLD ME 'ANATAKA CHAI' SO I GAVE HIM MINE NOT LONG AFTER THAT ANOTHER OFFICIAL WALKED IN ALSO TOLD ME HE WANTED MILO, PEOPLE ASSUME THAT BEING A MUKURINO ONE SHOULD JUST STICK TO PREACHING.
Despite that, both families love and adore each other.
Source-https://mpasho.co.ke/
Diaspora Mukurino David Wachira says people mistake him for wife's driver