200 officers rescued boy Eugene Ochieng from abductors
200 officers rescued boy Eugene Ochieng from abductors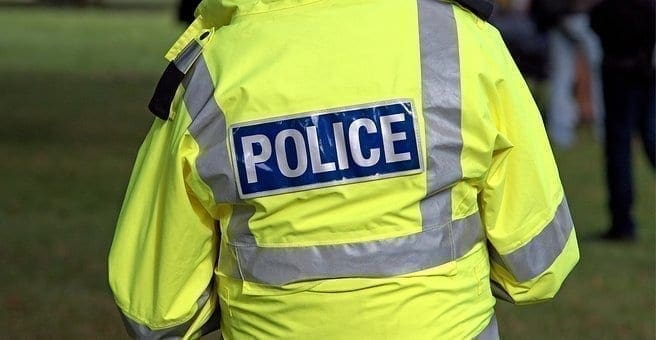 Even when police knocked the door for Eugene Ochieng' to open, the 15-year-old boy declined to do so and instead hid in vegetable sacks. Probably because his abductors had earlier on ordered him to sleep until Friday morning when they would come for him, and, again, he was hungry and tired. The police had to break the door to rescue him. Eugene was rescued by the police from a house in Nairobi's Dandora estate, three days after gunmen took him captive and demanded Sh1 million ransom from his father. He was found locked in a room full of sacks of vegetables where, he said, he had been relocated minutes before police arrived. "That was the third house they had taken me to and it seems they knew police were looking for me. They really tortured me for the period I was in their hands," he said after his rescue. The joyous boy urged police to rescue other individuals in the hands of kidnappers because "it is torturous". "I pray that all those out there in the hands of kidnappers are rescued. Police need to catch up with the remaining kidnappers because they are many," he said outside Buru Buru Police Station. At the station he got counselling from experts. When police found the boy in the house, could not trust them even after they identified themselves. He could not trust anyone, anymore. He said some of his abductors were armed with AK47 rifles and police walkie-talkies. It was after he heard the commander of the squad brief his bosses on phone that he looked relieved and hugged the commander."He hugged our commander and thanked him for rescuing him saying his abductors had threatened to kill him and his family," said one of the officers.
Eugene Ochieng' with Police Spokesman Eric Kiraithe after security officers rescued him, Friday
Eugene told the officers he had been surviving on a loaf of bread and soda. To make sure his identity would not be known, the thugs gave Eugene their clothes and took away the uniforms he wore when he was abducted. And even though the criminals got his father's phone number from him, they did not make more demands from him (father). More than 200 police officers were involved in the operation. Some officers had sealed off the area after being informed the abductors, who may have had information that detectives were looking for them, had shifted the boy to the house. In the three-storey residential building, police said they only found women and children, as all men tenants had taken cover on getting wind of the operation. It was a 10-year-old girl who told the police of a 'stranger' locked in one of the rooms. Eugene was later rushed to Nairobi West Hospital where doctors gave him a clean bill of health and later joined his family. Police spokesman, Eric Kiraithe linked the abduction to eight suspects who were arrested in the area and Githurai 44 area. "Four of them have been linked to a series of robberies and murder incidents in the city and Athi River. We are building up a case against them," he said. He said two of the suspects are women who occupied the room where the boy was hidden. Also found in the Githurai house were 40 mobile phone SIM cards, including two belonging to Eugene's father. Kiraithe said preliminary investigations reveal that one of the suspects — known as OCS — is a commander of Mungiki in Dandora and a matatu driver in Nairobi.
************************************
Kidnappers demand Sh1m as they seize schoolboy
By DOMINIC WABALA
Tuesday, June 30 2009
No longer the preserve of movies, Tuesday's kidnap of Eastleigh student Eugene Nelson Mandela Ochieng' is the latest in a new wave of crime taking root in Kenya.
The 15-year-old St Teresa Secondary School student was in a car with his father, a cousin and driver when four AK 47 assault rifle-wielding gangsters driving from the opposite side at Saika estate off Kangundo road blocked the road at 5:45am.
The teenager would have been dropped in town where his father planned to give him Sh500 for lunch and fare.
Father's concern
His father's greatest concern when he was leaving the house for the city centre was to make it in time for his doctor's appointment at the Upper Hill Medical Centre for dialysis.
That, however, changed. Initially, Eugene's father says, he thought the occupants of the car were police officers and told his driver to unwind his window.
However, led by one of them holding an AK 47 assault rifle, the gangsters ordered them to lie down while others frisked them for valuables.
Eugene Nelson Mandela Ochieng' — Form Two student at the school in Eastleigh — his cousin Calvin and the driver, lied down as his father pleaded with the gangsters.
"We had just left the compound. The car blocked us and three people jumped out and ordered us to lie down. They frisked us and took Sh13,000," the abducted teenager's father Nelson Odhok Ochieng' explained.
While they were being robbed, a neighbour who was driving out of the estate was shot and injured by the gangsters.
"They threatened to shoot us too before they dragged Eugene to their car." As they were driving away, the gangsters demanded Sh1 million and drove off with the teenager without telling Mr Odhok how they wanted the ransom delivered.
Mr Odhok joined neighbours in helping the neighbour who had been shot. The injured man was driven to Nairobi Hospital while others reported the matter to the nearby Kayole police station.
http://www.nation.co.ke/News/-/1056/617500/-/ukeiod/-/index.html
---
U.S.-Kenyan Trade Relations in the Spotlight
By Naira Ruiz – WI Contributing Writer
Thursday, 28 May 2009
The African Growth and Opportunity Act was created to increase the number of goods, like those farmed by Margaret Wanjiku in the village of Kawangware in Nairobi, traded between Kenya and the U.S. Courtesy Photo

The skies will soon become a lot friendlier towards an East African country, as a major U.S. airline prepares to shave 18-hours off of commercial flights to the economic hub bolstering not only the country's tourism but its trade with the United States.
Next month, Delta Air Lines Inc. will offer direct flights to Nairobi, the capital of Kenya, from Hartsfield-Jackson International Airport in Atlanta, Ga. The new service will cut the 30-hour flight down to 12-hours. Reuters reported earlier this month that Kenya's Prime Minister Raila Odinga, who is currently touring the United States, said the shorter flight time should boost Kenya's trade with the U.S.
Isaac Kariuki, the moderator for Diaspora Messenger, a resource center for Kenyans who live abroad, said Kenyan businesses are forced to send their goods through Europe to get products into the United States. For some businesses, the process has been a deterrent for trade.

"The value of bilateral trade will grow with [the] opening of the skies," Kariuki said.
Kenya's tourism industry is also expected to get a jolt. Tourism Minister, Najib Balala, said the direct flight service coupled with the election of President Barack Obama, who is half-Kenyan, is "the best opportunity we have ever had to reach the huge potential of the American tourism market."
While the launch of Delta's direct flight service appears promising, concerns remain over trade relations between the U.S. and Kenya. Some of them will be addressed at the Eighth Annual African Growth and Opportunity Act Forum in Nairobi on Aug. 4-6.
The African Growth and Opportunity Act expires in 2015 and was enacted by Congress to boost trade and investment between the United States and countries in sub-Saharan Africa that meet "eligibility criteria" related to good governance, economic openness, and democracy.
Nefeterius Akeli McPherson, a U.S. Trade Representative spokesperson said, while many African countries are making the most of the AGOA, "much work is needed to maximize AGOA benefits and trade." This year's AGOA Forum theme, "Realizing the Full Potential of AGOA through Expansion of Trade and Investment," reflects the current sentiment.
The AGOA has been successful in increasing the number of goods Kenya exports to the United States. However, introducing more diverse products to the U.S. market has been a challenge, said James Kiiru, Kenya's commercial attaché to the U.S. While the AGOA has helped Kenya's textile industry, the exportation of Kenya's horticulture products has been daunting due to the long approval process mandated by the United States Department of Agriculture's Plant Protection and Quarantine program (PPQ), Kiiru said. The P.P.Q. maintains strict import guidelines to safeguard U.S. agriculture and natural resources from the risk of contamination by plant insects and harmful weeds.
From the standpoint of the United States, corruption and political instability have hindered trade relations with Kenya. McPherson said corruption is frequently cited by U.S. businesses as the No. 1 obstacle to conducting business with Kenya. The U.S. government remains wary about the political situation in the country.
Widespread violence erupted in Kenya after a 2007 election dispute between Prime Minister Raila Odinga and President Mwai Kibaki. Some fear that a gridlock within Kenya's coalition government will undermine Kenya's political stability.
"The Kenyan government needs to move the reform process forward and work towards preventing a resurgence of political violence which would threaten Kenya's economy and trade," McPherson said.
Good trade relations are not only important for Kenya, they are equally important for the U.S. Trade between the United States and Kenya was valued at $818 million in 2008. McPherson said the reason Kenya is an important trading partner for the United States is because it's the "economic, commercial and logistical hub of East Africa."
Source-Washington informer
---
Kenyans Honored at Hopkinton school
Kenyan Boston Marathon runners visited Elmwood Elementary School in Hopkinton on 4/16/09. Watch the runners' superstar entrances and a little performance of "Jambo Kenya."
The first-ever doctoral dissertation in a Kenyan African language has been submitted to the Department of Plant Sciences and the Graduate School of the University of Wyoming (UW) ; interestingly by a man who worked as a GSU constable and later as a croupier at the International Casino.
Gatua wa Mbugwa, an instructor in UW's African American Studies Programme, wrote the historic PhD work in Gikuyu. He has translated an English copy which has been combined and submitted with the original Gikuyu version.
Wa Mbugwa, was once stationed at State House, Nakuru and worked with the paramilitary unit for three years until 1980 when he quit after he failed to get a promotion. Frustrated, he turned to small-scale farming to survive.
"I did it because I had no job", he told Business Daily. "It was out of determination to make ends meet that I started organic farming."
Determined, he joined the Manor House Agricultural Centre in Kitale where he studied for two years.
"I wanted to learn more about the soils, the farming and why I was not making ends meet", he says.
Today, wa Mbugwa, teaches the Global Impact of African Cultures and Agriculture Rooted in Diversity courses and describes his dissertation as a body of extensive research focusing on a self-regenerating winter annual plant species called 'Laramie' medic.
"This medic is an annual pasture legume that enriches agricultural soils and improves livestock nutrition and productivity," he says.
His PhD supervisor was James M. Krall, professor of plant sciences and director of research at UW's James Hageman Sustainable Agriculture Research and Extension Centre.
Krall introduced the "ley" farming system into Wyoming and the US Central High Plains region. The introduced ley farming system uses the Laramie medic to enrich soils and improve agricultural productivity. Wa Mbugwa says he plans to introduce the system in Kenya.
Renowned author, Ngugi wa Thiong'o, says wa Mbugwa's dissertation was written in excellent and standard Gikuyu and that it is the first of its kind in Africa, and certainly in Kenya. He says wa Mbugwa has "almost single-handedly invented scientific Gikuyu language, thus proving that scientific research can be reported in an African language without loss of scientific content and value. It should prove an inspiring model for other African languages."
Prof Ngugi is a distinguished professor of English and comparative literature and director of the International Centre for Writing and Translation at the University of California, Irvine. Wa Mbugwa says that it was Prof Ngugi who motivated him to do the work in Gikuyu language.
"When I was doing my masters of professional studies in international agriculture, I met Prof Ngugi in Asmara (Eritrea) and told him I had written my first chapter in Gikuyu language. He told me it would be historic if I wrote the entire piece", says wa Mbugwa. That was in the year 2000 when he was at Cornell University.
"It was difficult selling the idea but I am glad they accepted it," he says of Cornell University's professors.
Wa Mbugwa hails from Mutunguru village in Gatundu, and received dual BA degrees in environmental studies and politics at the University of California at Santa Cruz and earned Master's degrees in professional studies in agriculture and in crop and soil sciences from Cornell University. He completed his PhD in agronomy at UW in four years.
He Master's thesis, which he also wrote originally in his Gikuyu language, was about impacts of biointensive cropping with a focus on Kenyan collard greens (Sukuma Wiki).
He says he plans to publish the first-ever Gikuyu language scientific text books. He has produced two Gikuyu language poetry CDs, and is a regular contributor in Mutiiri, a journal of culture written in Gikuyu language.
Nelson Mandela: Early life and The freedom struggle
Mandela celebrates 90th birthday
Mandela and wife Graca
Nelson Mandela, who was instrumental in ending apartheid in South Africa and rose from prisoner to president, is celebrating his 90th birthday.
After a series of public appearances around the world over the past few weeks, he is expected to spend the day at his village home with his family.
Former President FW de Klerk has led tributes to the man who succeeded him.
Mr Mandela was jailed for 27 years as a member of the banned ANC before he was made the country's first black leader.
Since stepping down as president in 1999, Mr Mandela has become South Africa's highest-profile ambassador, campaigning against HIV/Aids and helping to secure his country's right to host the 2010 football World Cup.
In 2004, at the age of 85, Mr Mandela retired from public life to spend more time with his family and friends and engage in "quiet reflection".
However there are now a variety of events planned including a local football festival, a concert and a dinner for 500 guests on Saturday.
Mr de Klerk, who was awarded 1993 Nobel Peace Prize along with Mr Mandela, described him as one of the greatest figures of the 20th Century.
"After his inauguration, Nelson Mandela used his personal charm to promote reconciliation and to mould our widely diverse communities into an emerging multicultural nation," the last president of the apartheid era told reporters on Thursday.
Friday also marks 10 years since Mr Mandela married his third wife, Graca Machel.
Source-kbc
---
Two key developments that could redefine Kenya's political landscape, especially in the post-Kibaki era, are unfolding in Central Province.
The first is the return of the blood union of Mount Kenya communities — Gikuyu, Embu and Meru Association. After two-and-half decades of silence, the political and religious class from the Gema community converge today at the Kenya Methodist University, Meru, to discuss the Central region's future and leadership. The instrumental union during Mzee Jomo Kenyatta's reign was among the tribal organisations former President Moi outlawed in 1980.
Secondly, Narc-Kenya party marks her second anniversary on Tuesday and Justice minister Ms Martha Karua, who has declared interest in the presidency, is poised to take over as the chairperson.
Karua is set to replace former Foreign minister Mr Raphael Tuju, who was beaten in last year's election but is now one of President Kibaki's formal advisers.
Narc-Kenya's Organising Secretary and Medical Services Assistant minister Mr Danson Mungatana said he expects Karua to take over from Tuju. He said by virtue of being a civil servant, Tuju cannot continue being the party's chairman or hold a political position.
Also to be replaced is former Cabinet minister Prof Kivutha Kibwana, the party's vice-chairman, who was also appointed presidential adviser. If Karua is elevated to lead the party — a key partner in the president's Party of National Unity — she would have stepped right into the silent battle in region to take over the leadership mantle from President Kibaki, who is serving his last term.
Touted as having come close to clinch the Deputy Prime Minister's post which went to Kanu chairman Mr Uhuru Kenyatta, Karua would stand at par with the both the DPM and Internal Security minister Prof George Saitoti. The Internal Security minister hails from the Rift Valley but his political roots run deep in Central Kenya because of his mixed ethnic heritage. Karua was Narc-Kenya's choice for DPM.
Top on the agenda in the Gema meeting in Meru would be the regional leadership scramble as well as how to stem the perception the communities was facing isolation from the rest of the country.
The resettlement of internal refugees in the Rift Valley, and the contentious debate on negotiation with members of the outlawed Mungiki sect will also feature in the meeting which former and current MPs and ministers from the region will attend.
Generational succession in the region's political leadership is also expected to feature, with 'aging' and 'washed-out' leaders being asked to take up their place in retirement by making way for their sons and daughters.
The region bears the dubious reputation of having the highest age profile among the powerful political class. Many of whom served under President Kenyatta in the 1960s and 1970s. "These grandfathers still view Kenya the way it was during the Kenyatta era when spotting grey hair alone commanded respect,'' said a source who requested anonymity because of fear of political reprisal should it look like he is rebelling against President Kibaki.
He added: "Their instance to hang onto leadership is against the community's custom and traditions. They are a major source of our divisions," another source said.
Several initiatives discussing Gema's political agenda and future have been going on and the Meru meeting is expected to harmonise their activities.
The current MPs have been holding meetings under the auspices of the Central Parliamentary Group (CPG) under the chairmanship of the Mathira MP Mr Ephraim Maina.
The former MPs' forum features among others former Naivasha MP and assistant minister, Mrs Jayne Kihara, former Kiambaa MP, Mr Njenga Karume. Maragwa MP Mr Elias Mbau has been linkman for the two groups.
Industrialist-cum-politician Mr Peter Kuguru, has also been leading his own group, Mega, whose agenda is not different.
Serving and retired prominent leaders led by retired Anglican Bishop, Peter Njenga, have also been involved in the initiatives.
Political agenda for 2012-basically revolves around the question whether the region, which has given Kenya two of the country's three presidents so far, should have a try after Kibaki. "The agenda is unity around a political party that is to be identified, and whether the region should field a candidate or back a candidate from another party in a negotiated alliance," said a CPG member. The voting patterns in last year's election was also a wake up call to the region's political leadership, when Gema communities stood alone, almost to a man, in voting for President Kibaki's re-election, while the rest of the country went in the opposite direction.
The sobering spectre of a possible total isolation was made more traumatic by the post election violence that largely targeted members of the community in the Rift Valley.
Opinion is, however, divided as to who was responsible for this isolation, with wealthy and elderly members of the so-called Council of Elders taking most of the flak.
They are perceived to have ring-fenced Kibaki from the rest of the country for most of the first term, a blunder that nearly cost him a second term despite good performance on most fronts, especially the economy.
Grudges from these divisions have spilled into the current efforts to find political unity, with Kiambaa MP Mr Njenga Karume being accused of hankering to recapture his Gema leadership during the Meru conference.
Sources said that Karume would be ferrying delegates to Meru to secure a majority should election become necessary.
A press conference scheduled for yesterday at a Nairobi hotel ahead of the meeting was called off in the last minute. Former Gatundu MP, Mr Moses Muhia, was scheduled to address the press conference.
"We are aware of these machinations. These old men do not want to retire… Members of CPG are concerned the search for unity efforts should not be led by serving or former politicians but a businessman or a religious leader. Politicians will only perpetuate the divisions and simply reduce Gema into nyumba ya wazee (a home for grey haired grand fathers)," said another source.
The meeting will also discuss the political rivalry between Karua and Uhuru and what it portends for the province. During a meeting of the Central Kenya Parliamentary Group (CPG), three weeks ago in Nairobi, it was agreed that the region forges a united political platform. The meeting was attended by record 45 MPs.
Vice President Kalonzo Musyoka is also likely to feature at the Meru conference as a possible Gema candidate for the 2012, especially having thrown his weight behind Kibaki at his weakest moment last year. His case has however been floated by a few politicians and wider consultations will have to take place.
As chairman of Narc-Kenya, Karua will be representing her party at the PNU council that is chaired by President Kibaki. Mungatana said Narc-Kenya will be two years old on June 3 and will mark the day by holding celebrations at the party's headquarters in Nairobi.
He said the celebrations would be marked by deep reflections on the party's performance in the last General Election and projection of the future.
He says had the party gone on its own during the elections, it would have managed up to 80 MPs.
Mungatana says the party is deeply wounded after President Kibaki abandoned it and formed PNU. "We should have done better if President Kibaki had not changed parties at the last minute. The advice did not fly because most PNU affiliates did not make much of a difference,'' he added.
"We were very angry. We did not get a single nominated MP. Ford-Kenya that has only four MPs got a slot. The other slot we had laid claim to went to Ms Maison Leshomo, who nobody knew,'' said Mungatana.
Mungatana says Kanu has 16 MPs while Narc- Kenya has 29, including those like Karua and Saitoti who went through PNU but have remained faithful to their mother party.
He recalls how Narc-Kenya was born and the success it has achieved within a short time. Shortly after the party was launched during a colourful ceremony at the Kenyatta International Conference Centre (KICC) grounds on June 3, 2006, it faced five by-elections and returned with three seats.
The by-elections were occasioned by the Marsabit plane crash that claimed five MPs and nine other people. Narc-Kenya took the North Horr, Saku and Nakuru Town parliamentary seats.
The party had started asserting her authority and was considered a strong contender in the last general elections as it commanded a following of more than 80 MPs in the Ninth Parliament. https://nation.africa/
Raila factor in Obama contest
Story by KEVIN J KELLEY
(

SUNDAY NATION Correspondent in NEW YORK )
5/18/2008
Senator Barrack Obama and Mr Raila Odinga.
Right-wing activists in the United States are attempting to use Senator
Barack Obama's
Kenyan links to discredit him.
The activists, most of them conseervative Christians, claim that Mr Obama is a relative of Prime Minister Raila Odinga, whom they describe as a "socialist who plans to introduce Sharia Law in Kenya".
Mr Obama is leading his party's presidential nominations and is almost certain to win against Senator Hillary Clinton.
He also stands a good chance against Senator John McCain of the rival Republican Party, thus making history as the first non-white to become a US president.
For the past two decades, American presidential campaigns have been conducted with every aspect of a candidate's life placed under the microscope.
Analysts expect the Republicans to scour Mr Obama's Kenyan links to find anything that they can use against him.
Some of the most widely circulated allegations originated last month in a chain e-mail from Celeste Davis, an American Christian missionary who, together with her husband Loren Davis, claims to have worked in Kenya for 12 years.
The Davises allege that Senator Obama donated nearly $1 million (approximately Ksh61 million) to the Orange Democratic Movement's campaign last year. "Obama and Raila speak daily," the Davises add, claiming that the two men are cousins.
Mr Odinga's spokesman, Mr Salim Lone, dismissed the allegations as bizarre and discredited.
"These are bizarre accusations that lack credibility. The allegations that the Prime Minister has socialist and pro-Mulism leanings were discussed and discredited in the last campaign," he said.
"This is the work of right-wing activists who are trying to puncture holes in Senator Barack Obama's campaign for the
White House
by attempting to resurrect allegations that were discredited in Kenya during the campaign," he said.
Nairobi-based political scientist, Tom Wolf, an American, said that the Internet smear campaign against Mr Obama was an act of desperation.
"It just shows how desperate the Republicans are that Obama is viewed as a serious threat that they would have to use such irrelevant campaign tactics. If the Americans were worried, would they be so close to him? You recall that someone tried to use the Somali robes to discredit him," he said.
If the Cold War were still on and communism were still alive, and Raila had spent a weekend with some communist leader like Fidel Castro, he said, it would be much more of an issue.
"But if you criticise Obama because he is related to a Kenyan leader who arrived at a compromise over the disputed election to save his nation, how would that hurt him?" Mr Wolf asked.
Mr Lone described the e-mail campaign as one of the last gasp efforts by right-wing activists in the US to dent Senator Obama's campaign to become the
Democratic Party's
standard bearer in the race to the White House.
Mr Lone, however, claimed that Mr Odinga and Senator Obama were related by blood and came from the same clan.
"It is true that the Prime Minister and the senator are related. Senator Obama comes from a family and clan to which the Prime Minister's mother belongs, and they are cousins," he said.
In the American sense, a cousin is the child of your parents' siblings. But in Luo culture, the members of your father's or mother's clans are your cousins.
A clan would typically have hundreds of thousands of members, and the relationship is more social than biological.
Mr Obama is the son of Barack Obama Sr of Nyangoma-Kogelo, Siaya, and Ann Dunham of Wichita,
Kansas
.
He was raised by his maternal grandparents. In October last year, Mrs Lynne Cheney, wife of US Vice-President Dick Cheney, announced that she had discovered, while researching a book on their family, that Mr Cheney and Mr Obama were blood relatives.
They were eighth cousins, she said, with a common ancestor, a 17th-century immigrant from
France
.
The Illinois senator is acknowledged as perhaps the most charismatic American politician since John F Kennedy.
Mr Davis and his wife, noting Mr Odinga's contention that the December 27 presidential voting was rigged, said in their message, "As we watch Obama rise in the US we are sure that whatever happens, he will use the same tactic, crying rigged election if he doesn't win and possibly cause a race war in America."
A conservative Internet commentator, Michael Gaynor, speculated earlier this month that Senator Clinton's campaign might play "the Kenya card" against Mr Obama.
Mr Gaynor says "the Kenya card" involves unspecified connections between the Kenyan-American senator and "the radical Kenyan prime minister."
An author who succeeded in smearing Democratic Senator John Kerry in the 2004 US presidential race may also make negative use of Senator Obama's Kenyan heritage.
A February 27 report by the McClatchy-Tribune News Service in the US says that author Jerome Corsi intends to research "Obama's connections to Kenyan opposition leader Raila Odinga and Odinga's ties to Muslim groups."
Mr Corsi wrote Unfit for Command, a text effectively used by Republican Party partisans seeking to discredit Senator Kerry's service in the US military during the Vietnam war.
Evidence assembled by Mr Kerry and his supporters showed that these charges were either exaggerated or flatly false.
The Davises' allegations concerning Senator Obama and Mr Odinga "are all kinds of false," states an online commentator for The New Republic, a respected US political magazine.
But one effect of the response to the Davises' lies by so prestigious a magazine will be to call further attention to those lies.
Politifact, a political accuracy check maintained by two reputable and non-partisan publications – The St Petersburg (Florida) Times and Congressional Quarterly – published a detailed rebuttal of the Davises' claims in a May 2 analysis by researcher Amy Hollyfield.
She quoted Mr Lone as saying: "This is absolutely ridiculous" in regard to the Davises' claim that a group associated with Senator Obama donated nearly $1 million (Sh62 million) to the ODM campaign. "Mr Obama did not donate a single cent to Mr Odinga's campaign," Mr Lone told Politifact.
He said the group the Davises say gave the money to ODM does not exist, Politifact reports, citing several US election campaign monitoring organisations, including one sponsored by the US government.
Politifact also investigated the Davises' claim that Mr Obama is a cousin of Mr Odinga.
That assertion is based on a BBC interview in January in which Mr Odinga said, "Barack Obama's father is my maternal uncle."
The BBC then asked, "You're related to him?" Mr Odinga replied: "Yes, I am."
The Obama campaign denies that the senator and Mr Odinga are cousins. And three Kenya experts interviewed by Politifact also dismissed this claim, Ms Hollyfield reports.Read more
Story by pps:Fri, May 09, 2008
President Mwai Kibaki and Prime Minister Raila Odinga arrive at the Kenya School of Monetary Studies in Nairobi where the President launched a two day bonding seminar for the grand coalition government
President Mwai Kibaki has reiterated his commitment to a working grand coalition Government in the country which he said provides a unique opportunity to broaden the ownership of the policies and programmes proposed by the various partners.
President Kibaki said many countries have found a lasting social cohesion by forming strong coalitions, which have enabled such countries to enjoy social and political stability, while also benefiting from much wider pool of talent that the various members of the coalition bring to the table.
The Head of State expressed satisfaction with the formation of the ten-member National Accord Implementation Committee comprising five members from each coalition partner, which he said, was instrumental in developing the National Reconciliation and Emergency Social and Economic Recovery that is set to mitigate the effects of post election violence.
He outlined the successes of the committee as the ongoing resettlement of internally displaced persons back to their farms and harmonization of key economic and social transformation policies from the various political parties into a single five-year plan under the National vision 2030.
"Let us build on these successes. Let us confound skeptics who argue that our current Government was too large and will be unable to deliver efficient public services" President Kibaki said adding that the Government had a chance to prove them wrong.
The President was officiating during a two-day induction workshop for Ministers, Assistant Ministers and Permanent Secretaries which opened Saturday at the School of Monetary Studies in Nairobi.
The Head of state also told Permanent Secretaries as accounting and authorized officers to maintain high standards of integrity and accountability in the use of public resources and proper management of offices under their leadership in line with the performance contracts they signed.
He reminded those whose names are adversely mentioned in corrupt deals or other unethical conduct that they would be required to step aside to allow investigations.
"All Ministers, Assistant Ministers and Permanent Secretaries will be expected to familiarize themselves with the provisions of the Public Officer Ethics Act and the Anti-corruption and Economic crimes act. Treat all Kenyans equally, Prevent ethnic considerations in appointment of officers in your portfolios and ensure that corruption and misuse of public resources do not take place under your watch," the President said.
The President stressed the need for the Grand Coalition Cabinet Ministers and Assistant Ministers to stop discussing Government business through the press and instead develop a culture of talking and discussing issues among themselves through personal consultations.
"We are leaders at a time of Kenya 's greatest need for patriotic and selfless leadership that will save our country from destruction, heal its wounds, reconcile its people and give the impetus towards its deserved place in posterity as a great Nation," the Head of State said, urging them to perform duties for the common good of the country.
President Kibaki said confidentiality of Government business was necessary for the Grand Coalition Government to present a common position to the people and development partners on policies and programmes agreed on in the cabinet.
The Head of State said the challenges facing the Grand coalition Government and the expectations of wananchi required high level of commitment to public service, inter-personal consultations, unquestionable integrity in handling of public affairs and a passion for excellence in performance of ministries and departments.
"We are members of the same Government, colleagues in the Cabinet, and as such we should always feel free to reach out to one another for consultations instead of commenting on important issues through the mass Media," President Kibaki said.
President Kibaki emphasized the importance of building formal and informal relationships to develop mutual trust, respect and confidence with one another in the Grand Coalition Government.
"When we as leaders interact and work together in harmony, the spirit of unity will pervade throughout our people and communities and will strengthen the bonds of our National cohesion," the Head of State said.
The President further directed Ministers and Assistant Ministers to attend parliament regularly so as to move legislation on behalf of the Government, answer question from members and contribute effectively in making sound laws and policies for the Country.
"It is imperative that you should set standards of attendance and performance during the 10th parliament that will surpass those experienced in previous years", President Kibaki told the Ministers.
Speaking during the occasion, Prime Minister Raila Odinga underscored the need for members of the Grand Coalition Government to embrace unity and team spirit as a way of ensuring that it achieves its objectives of serving Kenyans efficiently.
The Prime Ministers said the move by some Members of Parliament to form a grand coalition opposition was misplaced as it went against the agreed principles of the of the coalition government which brings together the two sides.
"These are some members who are disgruntled because they were expecting to be in the Government and they are not. This issue must be faced squarely. We must tell them that as a team we have all players including those on reserve," the Prime Minister said.
He stressed the importance of an efficient civil service, saying as the Prime Minister his top priority is to rapidly achieve improved service delivery to the public.
Mr. Odinga noted increased efficiency in the civil service will not only benefit Kenyans but also neighbouring countries which rely on the services Kenya provides.
Said the Prime Minister: "Areas that require urgent attention include clearance of goods at entry ports, processing of awards and management of government contacts, dispute resolution by judicial bodies, provision of health services, issuance of passports, birth certificates, identity cards, title deeds, driver's licences, business licences and permits."
The Prime Minister added that adoption of appropriate technologies combined with increased accountability in service delivery hold the key to improved efficiency in Government.
Other speakers included Public Service Minister Dalmas Otieno and the Head of Public Service and Secretary to the Cabinet Amb. Francis Muthaura.
MORE BREAKING NEWS

–

CLICK HERE
FRONT PAGE HEADLINE NEWS

–

CLICK HERE
Kibaki reiterates commitment to grand coalition govt
200 officers rescued boy Eugene Ochieng from abductors
---