Appreciation From Sheila Kioko's Family For Your Support
Appreciation From Sheila Kioko's Family For Your Support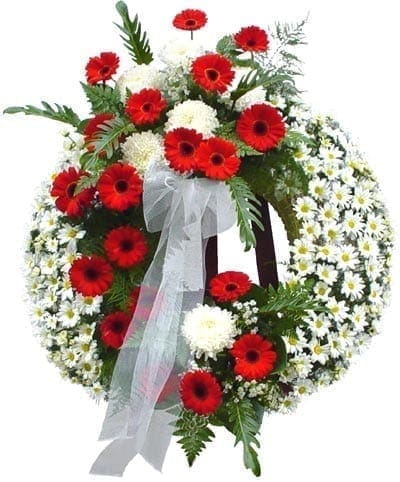 Tumsifu Yesu Kristu – milele na milele Amina.
God is good all the time.
We the family of Kioko – Jeremiah Kioko Ndunga, Maria Mwikali Kioko, Paul Dunga Kioko and our immediate family in Kenya wish to express our sincerest and heartfelt gratitude for the support you showered on us during the passing on of our Mother/Mother-in-law/Grandmother Ruth Nzaumi Muinde (June 22, 2011) and our Daughter/Sister/Niece Sheila Ruth Kamwele Kioko (July 13, 2011). We are truly humbled by the compassion we received from our extended family, friends, neighbors, fellow parishioners, colleagues, friends of our friends and well-wishers from New Jersey, New York, Maryland, Florida, Pennsylvania, California and other parts of United States, Kenya, Spain, U.K, Australia, Denmark and elsewhere. The words of comfort you brought to us in person or sent through sympathy cards, Mass cards, text messages, emails, Facebook or through friends and family have encouraged us tremendously and given us the heart to keep stepping.
Special thanks to all our friends and family that spent hours and hours with us praying and worshipping both at our residence and in houses of worship all over the world, and to those who kept vigil with us during the last days with Sheila especially Gina Marie, Anne Comet & Angela Ngare. We are truly grateful to all the people who always made sure that there was a constant supply of food and drinks, (since it happened to be the hottest days of summer) for all those who visited and came to offer their sympathies.  Thank you so much for your tireless efforts, we truly can never thank you enough. We would like to extend our major thanks to the New Jersey Funeral Organizing Committee led by George Marucha for the superb planning of all the events. God truly truly bless you all.
We are very grateful to the Pastors, Priests and Christian communities of St. Joseph in Lodi-NJ, St. Patrick's in Jersey City-NJ, Thatha Catholic in Kithyoko-Kenya especially St. Anna Jumuiya ("small christian community"), St. Austin in Nairobi-Kenya, St. Patrick's Jumuiya-NJ, St. Joseph Branches Youth Group of Lodi-NJ led by Gina Marie,  St. Joseph Moving Faith Spirit Band led by Paul Franco, the Don Bosco (Salesians) from the Marian Shrine in NY, the Kenya Christian Fellowship in America NJ chapter (KCFA), World Compassion Ministries, Plainfield-NJ led by Pastor Dr. Nzeketha, Muungano SDA Jersey City-NJ and their Youth Choir led by Douglass, Marantha SDA Jersey City-NJ,  Salvation Army of Kearny especially Majors Alberto and Brenda Suarez, Rev. Gideon Mwololo, Rev. Dominic Macharia, Grace Tabernacle church in Nairobi-Kenya led by Pastor Andrew Guya and the small Christian communities of St. Agatha from NJ,  Wasafiri from Baltimore-Maryland & St. Gabriel from Philadelphia-Pennsylvania.
Our thanks also go out to Dr. Alicja Uczkowska and her staff, Dr. Halpern formerly of Hackensack hospital, the doctors and staff of Hackensack Hospital especially Dr. Harris, Annette Sinski, Dr. Beversdorf and staff of Tomorrow's Children Institute/Pediatric Oncology, Valley Home Care especially the Julia Butterfly program and staff of Home Solutions. We also thank the Bergen Community College professors and students, staff of Forestdale Inc, Spectrum for Living Inc. United Parcel Services (UPS), Kenyan Embassy NY office, Watson funeral home in Jersey City and Santangelo funeral home in Lodi.
We cannot forget to mention the young adults and youth who were so actively engaged and came up with great ideas on celebrating the life of Sheila, we are swelling with pride at your strength and look forward to great things from you all of you. Special thanks to Branches Youth Group and the Salesian youth ministers who came to offer support and worked tirelessly with the youth, the young adults from African Club at Bergen Community College, Moving Faith Band, Muungano SDA choir, Bartholomew Aloys (Kanda) for the song he composed and played, the very brave members of BRAVES- a therapeutic support group for teens with cancer- and all the youth/young adults who recited poems, sang, shared their experiences and the St. Patrick's Jumuiya youth who helped greatly in ushering guests. It took much courage and dedication on the part of the youth/young adults and we wish to acknowledge them for that.
To all those who came to the Wake and Celebration of life masses we say God bless you all, all the time. Special thanks to Fr. Mac Arthur and Fr. Kariuki for celebrating a glorious mass for Mama Ruth at St. Patrick's Church in Jersey City. Special thanks to Fr. Melvin Avila who celebrated the most beautiful Resurrection Mass for Sheila, Fr. Michael Marotta for the most heartening homily and all the other priests who co-celebrated the mass Fr. Hector, Fr. Steve, Fr. Chris Isinta, Fr. Chris Kituli, Fr. Americo, Fr. Squeo, Fr. Nunez, Fr. Noly, Fr. Josephat, Fr. Kariuki and Deacon Ochoa. Thanks to all the altar servers and all those who worked to make the mass celebrations a perfect way to offer thanksgivings to God. We thank the Moving Faith Band and St. Patrick's choir for their soul reaching music which expressed what our hearts felt yet our mouths were unable to verbalize. We truly needed the spiritual healing music.
We cannot mention everyone by name and we would like all of you to know that we truly appreciate everybody who extended support to us in all ways, material and non-material. There is nothing we can offer to match your love and kindness except to pray for you. We are offering special masses on Friday August 5th 2011 to pray for all those who supported us that God will bless them abundantly and grant their wishes. If you have any special intention/petition you want prayed for during these masses we would like to encourage you to call Fr. Chris Isinta in the USA   (phone # 201 401 7695) and/or Fr. Peter Wambua in Kenya (phone # 0728363874)
Once again THANK YOU ALL for celebrating with us the Life and Faith of two great women who while they were generations apart they seemed to have shared a soul. Let us continue to pray in one accord for the Glory of the Living and Loving God.
"I just carry hope in my heart. Hope is not a feeling of certainty, that everything ends well. Hope is just a feeling that life and work have meaning"  — Vaclev Havel
"Wetelee ndakusaa" – Kamba proverb "Those with Hope never die"
Appreciation From Sheila Kioko's Family For Your Support