The man who has travelled to many countries in the shortest period of time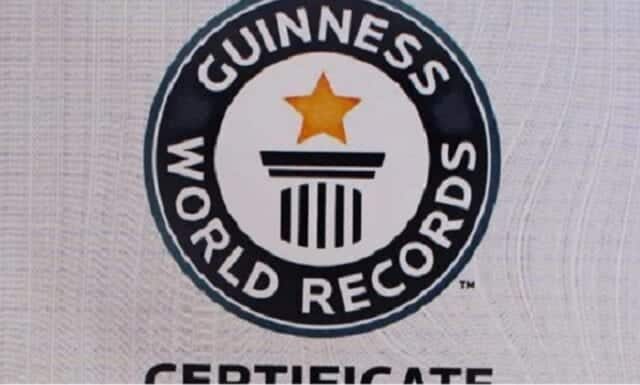 Unique musician spreads hope. The certificate reads: Benny Prasad has established a new World Record for the fastest time to visit 245 countries.
The 35-year-old solo guitar instrumentalist from Bangalore, India, has travelled to 194 sovereign countries, 50 dependent countries and Antarctica. That is seven continents in six years, six months and 22 days starting from May 1, 2004, to November 22,last year.
And when The Standard On Saturday caught up with the soft-spoken missionary in his fifth visit to Nairobi, he was in the process of getting a visa to the newest country in the World, South Sudan.
But what the certificate does not say is that Benny had attempted suicide at the age of 16, and that this record, awarded by the World Records Academy, USA, is a testimony that people change.
Born to a high achieving family as the first-born, Benny had a rather unfortunate start in life. "My father was an aero space scientist, and I was expected to become like him. I failed his expectations. My younger brothers were talented, good in all aspects and I became the black sheep of the family," he narrates.
It did not help matters that he was born with asthma and from the age of two and was put on wrong medication (cortisone steroids) from which he developed rheumatoid arthritis, 60 per cent lung damage and an immune system that regularly fails him, conditions that threaten his life to date.
Considered hopeless
Being the odd one in the family, he struggled to belong, but the pressure got to him and Benny become anti-social. He was quick of temper and folks learnt not to argue with him. He also mastered the art of lying and forgery. In consequence, he was written off in education and the society. Benny says that he did not have any friends.
"At 16 I was considered a hopeless case. I just existed and it reached a point where I did not want to live anymore and I contemplated suicide," he says.
Somehow, at the same time, Benny attended a youth camp and in the second day, he says, he heard Jesus' voice telling him he is not useless.
World's downtrodden
"Jesus had said. Yes you might be worthless, but I will make you useful. And from then on I was transformed."
Going back home, his parents noticed a change. "I used to be angry, had no empathy or sense, but that was all gone. I had found purpose and meaning in life."
From then on the young man started a beautiful journey of positive living and become a beacon of hope to the world's downtrodden.
Miraculously, he discovered the gift of music when everyone had said he had no talent. "They said I couldn't clap to the right beat or sing to the right tune," he says.
It all started at age 19 while he was at the Bible college. He would pick a broken guitar and fix back the strings. His love for the stringed instrument was thus born.
Later on he pioneered a guitar that has drums. The first one was custom made in 2004, just before he performed at the official welcome of South African athletes at the Olympic games in Athens, Greece.
Now, in any performance, and in all his travels, Benny uses the opportunity to tell his story of transformation. "I tell people if I was made useful, then anyone else can.
We caught up with him at the Kileleshwa Covenant Community Church and were fascinated with this creation, a six stringed acoustic guitar, which also has a 16 stringed harp and, yes, two drums. The combination makes it sound like there is a group of musicians performing different instruments on stage.
Benny has performed before presidents, parliaments and at the 2006 Fifa World Cup in Germany. "I once performed in Nigeria and the then president Obasanjo came up to me and invited me to perform at his birthday party. My joy is touching people's lives," he says.
The instrument attracts people, and they come up to him to admire it. "I take the opportunity to tell my story, hoping it will have a transformational impact in their lives."
Share experience
His genre is world music, served in instrumentals. Some are his compositions, while others are popular worship songs. In his concerts he performs for about one hour and in between each piece he shares his life experiences. However he says that he would rather share his experience than his talent.
His performances, remarkably, are for free. He does not even charge for air tickets. "Money is cheap; it can only do so much. Travelling needs money and God always provides."
http://www.standardmedia.co.ke
The man who has travelled to many countries in the shortest period of time