CJ Willy Mutunga Gives Evidence in Wife's Divorce Case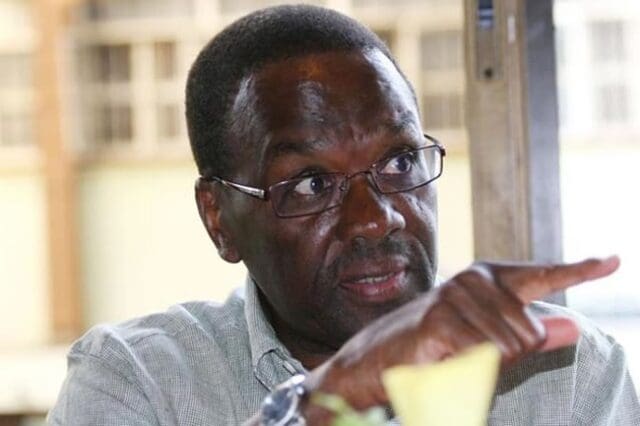 Chief Justice Willy Mutunga was on Thursday a witness in a divorce case he has filed against his second wife. Justice Mutunga, who was accompanied by his lawyer, Mr Chacha Odera, testified before Probate and Family Division judge G.B.M Kariuki.
However, the evidence was taken in closed session at the High Court in Milimani. The trial judge said that the public could not be allowed in the hearing because it was a private matter.
Dr Mutunga's second wife, Prof Beverle Michele Lax, was with her lawyer Judy Thongori.
Ms Thongori informed the Nation that the CJ had given evidence after which she cross-examined him. The case was postponed to February 16 when Prof Lax will testify.
Dr Mutunga filed the divorce alleging cruelty by the wife but Prof Lax also lodged a cross petition to counter Dr Mutunga's case.
Dr Mutunga married Prof Lax, an American scholar, on July 20, 2000, in San Mateo, in the US. The two lived together until Dr Mutunga filed for divorce on December 16, 2009. Prof Lax replied to the petition on May 13, 2010, and also put in a cross-petition for divorce.
In the petition, Dr Mutunga accuses Prof Lax of treating him with cruelty during the marriage.
He claims that Prof Lax has an ungoverned temper and has on various occasions during the course of the marriage, physically and verbally assaulted him.
But in her cross petition, Prof Lax accuses Dr Mutunga of having a violent and uncaring attitude towards her.
She says the CJ concealed the existence of his relationship with women whom he had sired children with.
She claims that Dr Mutunga concealed from her financial aid to children from his first marriage.
Source- http://www.nation.co.ke
CJ Willy Mutunga Gives Evidence in Wife's Divorce Case