Kenyan youth selected as intern for Democratic Convention Committee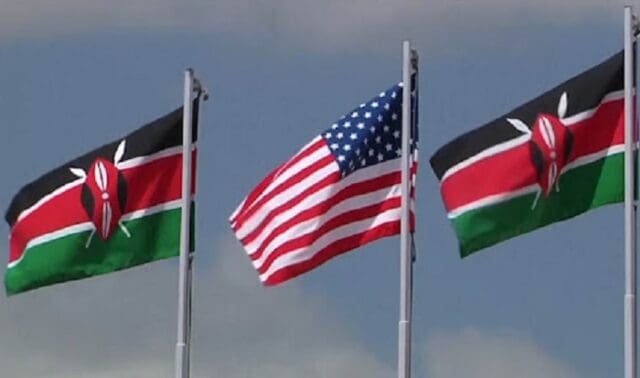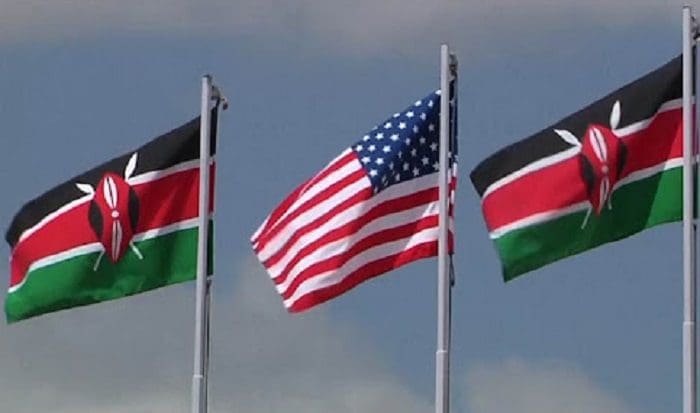 Livingstone College senior Ezra Mutai has been chosen as a spring intern for the Democratic National Convention Committee.
Mutai, 23, a senior biology major from Kenya, competed against other college students in Charlotte and the surrounding vicinity for the prestigious internship, which ends April 12.
DNCC interns have a variety of responsibilities, including assisting senior staff, preparing memos, attending meetings and events, acting as the first point of contact to the convention by answering phones and greeting front-desk visitors and assisting with special projects, according to a DNCC spokeswoman who said skills developed by DNCC interns are useful in virtually any profession.
Mutai's selection doesn't automatically qualify him to intern during Convention Week in Charlotte in September, when President Barack Obama is expected to receive his party's nomination for the presidency. But he feels good about his chances.
"I'm going to work hard during my internship and do whatever is asked of me, and I'll definitely reapply to work the convention," Mutai said. "Serving as an intern at the Democratic National Convention would be a once-in-a-lifetime experience and could open a lot of doors for me."
Mutai said he was encouraged to apply by Melissa Rivers, director of career services at Livingstone College.
"The first time I met Ezra Mutai he exuded patience, perseverance and determination," Rivers said. "Ezra doesn't take shortcuts to achieving his dreams. I and several staff members and professors believed from the beginning that he would be selected because of his persistence and work ethics. Ezra Mutai is a perfect example of defying the odds. His achievements here at Livingstone are to be commended."
The application process required Mutai to submit three letters of recommendation. His letters were written by Dr. Herman J. Felton, Jr., vice president of institutional advancement, Dr. Da'Tarvia Parrish, chairwoman of the history department, and Dr. Sabaratham Sashi, science professor.
Mutai has a 3.94 GPA and is a member of Livingstone's Honors Program. He tutors students in biology and chemistry, is on the track and field team, mentors freshmen through the Blue Bear Buddy program and is a member of the college's chapter of the Ralph Bunche Society, named after the first person of color to win the Nobel Peace Prize.
He said he applied for the internship, in part, because he wants President Obama to be re-elected.
"I arrived in the U.S. on Jan. 2, 2009, and Mr. Obama was inaugurated two weeks later," Mutai said. "Since then I've been looking at his policies and what he's trying to do for the economy, education and everything else. I'm delighted to be part of this, look forward to the networking opportunities it will avail and also to being a valuable team member as we prepare for the convention."
Livingstone College President Dr. Jimmy R. Jenkins Sr. said Mutai's academic and civic records are beyond reproach.
"I'm confident he'll represent himself and Livingstone College well," Jenkins said. "Ezra Mutai is an excellent role model for other students."
Mutai, who hopes to earn a doctorate in pharmacy at Purdue University or the University of North Carolina at Chapel Hill, said he called his parents, Joseph and Rachel Koech of Kenya, after learning he was selected.
"They were excited about it, but they asked me about school first to ensure it wasn't going to get in the way of my studies," Mutai said. "I told them I'd be able to do both."
He also called his aunt Helen Cherono, who lives in Virginia and is like a mother to him.
"She was really excited," he said. "She pushed me to apply for the internship when I told her about it. She has lived in the U.S. for more than a decade and understands the American culture in ways my parents can't. She's blind but she doesn't let that stop her from being very much involved in what's going on with me. She calls frequently to ask about my grades and to make sure everything's going well at school. She has been so inspirational to me and a big part of my life."
Source-http://www.salisburypost.com/
Kenyan youth selected as intern for Democratic Convention Committee