Obama administration to stop deporting some young illegal immigrants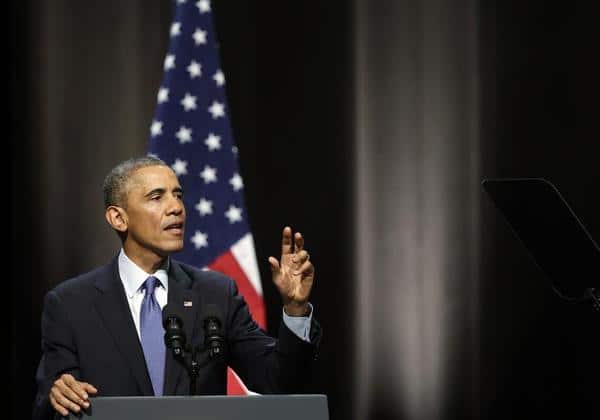 A reaction from a Kenyan parent in Diaspora on the good news." We have all been praying for immigration reform, and as you can see, some of these prayers are starting to be answered. We must keep on pressing forward with prayers!
The Obama administration will block deportations of hundreds of thousands of young illegal immigrants who had been brought to the country as children, ending a years-long standoff with Hispanic activists who are crucial to the president's reelection campaign.
Homeland Security Secretary Janet Napolitano made the announcement in a statement Friday morning.
"Our nation's immigration laws must be enforced in a firm and sensible manner," Napolitano said. "But they are not designed to be blindly enforced without consideration given to the individual circumstances of each case. Nor are they designed to remove productive young people to countries where they may not have lived or even speak the language. Discretion, which is used in so many other areas, is especially justified here."
The issue has been a major point of contention between immigration advocates and President Obama. Advocates have spent months urging the president to take executive action to spare many young illegal immigrants from deportation, and until now Obama has insisted that he did not have the authority to do so.
As word spread of the announcement early Friday , the same advocates who have been sparring with the president and his aides began heaping praise on the administration.
Deepak Bhargava, director of the Center for Community Change who had two tense encounters with Obama during 2010, on Friday credited the president with a "bold act to uphold our values and protect our kids."
"Approximately 1 million young people will have their dreams restored thanks to the principled leadership of President Obama," Bhargava said.
The policy is designed to aid immigrants who would have been affected by the Dream Act, a Democratic-backed bill that would have put many students and veterans on a path to citizenship but failed to win passage in Congress. The White House had been reluctant to go around Congress to resolve the issue, but began to feel pressure from advocates when a prominent Hispanic Republican, Sen. Marco Rubio of Florida, began working with activistson a scaled-back version of the bill.
According to DHS, eligible immigrants will now receive "deferred action," which essentially means a two-year reprieve from deportation along with a permit that allows them to work. The deferral will be available to any immigrants who came to the United States under the age of 16, have lived in the country continuously for at least five years, and are currently in the country. They must be currently in school, have graduated from high school, have obtained a general education development certificate, or are honorably discharged veterans of the military or the Coast Guard.
They also must be 30 or younger and must have never been convicted of a felony, a significant misdemeanor, multiple misdemeanor offenses, or otherwise pose a threat to national security or public safety;
The new policy comes a week before Obama plans to address the National Association of Latino Elected and Appointed Officials' annual conference in Orlando. Republican presidential challenger Mitt Romney is scheduled to speak to the group on Thursday.
The policy will not lead toward citizenship but will remove the threat of deportation and grant the ability to work legally, leaving eligible immigrants able to remain in the United States for extended periods.
"Many of these young people have already contributed to our country in significant ways," Napolitano wrote in a memorandum describing the administration's action. "Prosecutorial discretion, which is used in so many other areas, is especially justified here."
The extraordinary move comes in an election year in which the Hispanic vote could be critical in swing states like Colorado, Nevada and Florida. While Obama enjoys support from a majority of Hispanic voters, Latino enthusiasm for the president has been tempered by the slow economic recovery, his inability to win congressional support for a broad overhaul of immigration laws and by his administration's aggressive deportation policy. Activists opposing those policies mounted a hunger strike last week at an Obama campaign office in Denver, and other protests were planned for this weekend.
The change is likely to trigger an outcry from congressional Republicans, who are sure to perceive Obama's actions as an end run around them. Republicans already have complained that previous uses of prosecutorial discretion in deportations amount to back-door amnesty. Romney and many Republican lawmakers want tighter border security measures before considering changes in immigration law. Romney opposes offering legal status to illegal immigrants who attend college but has said he would do so for those who serve in the armed forces.
An NBC News/Wall Street Journal poll last month found Obama leading Romney among Hispanic voters 61 percent to 27 percent. But his administration's deportation policies have come under fire, and Latino leaders have raised the subject in private meetings with the president. In 2011, Immigration and Customs Enforcement deported a record 396,906 people and is expected to deport about 400,000 this year.
A December poll by the Pew Hispanic Center showed that 59 percent of Latinos disapproved of the president's handling of deportations.
The changes come a year after the administration announced plans to focus on deporting serious criminals, immigrants who pose threats to public safety and national security, and serious immigration law violators.
One senior administration official said the latest policy change is just another step in the administration's evolving approach to immigration.
Under the plan, immigrants whose deportation cases are pending in immigration court will have to prove their eligibility for a reprieve to ICE, which will begin dealing with such cases in 60 days. Any immigrant who already has a deportation order and those who have never been approached by immigration authorities will deal with the U.S. Citizenship and Immigration Services.
The exact details of how the program will work, including how much immigrants will have to pay to apply and what proof they will need, are being worked out.
In making it harder to deport certain immigrants, the Obama administration is in essence employing the same eligibility requirements spelled out in the DREAM Act bill.
Senior administration officials stopped short of calling the change an administrative DREAM Act — the name is an acronym for Development, Relief and Education for Alien Minors — but the qualifications meet those laid out in a 2010 version that failed in the Senate after passing in the House. They said that some form of the DREAM Act, along with a comprehensive overhaul of the immigration system, remained an administration priority.
Illegal immigrant children won't be eligible to apply for the deportation waiver until they turn 16, but the officials said younger children won't be deported, either.
Last year, Napolitano announced plans to review about 300,000 pending deportation cases and indefinitely suspend those that didn't meet department priorities. So far, Immigration and Customs Enforcement has reviewed more than 232,000 cases and decided to stop working on about 20,000. About 4,000 of those 20,000 have opted to keep fighting in court to stay in the United States legally. For the people who opted to close their cases, work permits are not guaranteed.
Source:.cnn.com
Obama administration to stop deporting some young illegal immigrants