Writer's passion for vernacular untamed by urbanisation
Writer's passion for vernacular untamed by urbanisation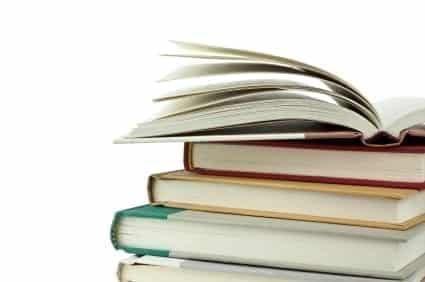 Marjory Nyakiago Kimani is an extraordinary woman. When she speaks about the subject of her passion, indigenous cultures and languages, she can go on and on for hours.
Many people, including scholars, talk about African cultures and heritage and how we should be proud of them. However, not many devote their time to the subject. When they do, it is in lecture halls or through lengthy papers or journals which are accessible to a limited audience.
Mrs Kimani believes in the hands-on approach, which is why she has dedicated her years in retirement to championing the cause of African cultures and languages. She has published books in vernacular, started a cultural centre, and launched a Kikuyu language magazine, all in an effort to ensure that Kenyan cultures and languages do not die.
She has published a novel, Mucii ni Mucii, Home is Home, which tells the story of a girl who after experiences in a topsy-turvy modern world including a sojourn in the global village, discovers that her roots are where her true identity lies. Mrs Kimani is also the author of the English-Kikuyu translation guide, a publication meant for newcomers to the language. She is also the publisher of Kikuyu magazine Micii-ini Iitu, Our Homes.
She is also the founder of Furaha Cultural Centre, an organisation that promotes indigenous languages as a medium of communication. The organisation, based in Nairobi, teaches beginners vernacular languages.
And that is not all. She has a traditional dance troupe operating under the aegis of Furaha Cultural Centre. It is based in Mathira, Nyeri. She is also the founder of Bondeni Cultural Centre, based in Mukindu, Nyandarua.
Mrs Kimani is also a committee member of the National Culture and Creative Writers Association of Kenya, a think tank that promotes local heritage and culture through writing.
Members of the organisation include renowned children fiction writer Rebecca Nandwa, Dr Iribe Mwangi of the University of Nairobi's Department of Literature and Linguistics, and Njue Kamunde, a fiction writer.
Now that she is retired from her job as an administrative secretary with an international organisation and her children are all grown up and independent, she has found the time to direct her artistic energy into the subject of her love. However, it has not been smooth sailing. She has had to fund her initiatives with a shoestring budget, sometimes feeling so exasperated that she contemplated giving up. "Many sectors such as tourism and corporations have exploited Kenyan cultural heritage for their gain, but the real artistes and communities have been given the short end of the stick," she said.
Another hurdle has been criticism that most of her works and ventures are in the Kikuyu language. About this, she has no regrets.
Mrs Kimani said that she is a campaigner for the promotion of indigenous languages and can only work through a language that she knows, which is Kikuyu. She would be happy to see publications in other Kenyan languages, she said.
Micii-ini Iitu, a quarterly journal, highlights issues such as culture and everyday subjects such as agriculture, health, sports, business, religion, poetry and fiction. The magazine also features real life stories and role models for the youth. Reception of the magazine has been encouraging.
Mrs Kimani joins a group of writers who have published in Kikuyu. These include the late Justin Itotia Kimacia, Mathew Kabetu, Stanley Gathigira, Fred Kago, Gakaara Wanjau and of course, the world famous Ngugi wa Thiong'o.
She has also had to deal with the stereotypical belief that culture and traditions are about weird dances and ceremonies, wearing of hides, witchcraft, female circumcision and such like. The younger generation, especially in urban areas, has come to believe that traditional cultures and languages are retrogressive.
"This is unfortunate and myopic since you cannot run away from your identity," said Mrs Kimani. In this Internet and global age, Mrs Kimani said, indigenous languages and cultures are being eroded almost to extinction. Yet, she added, they are the core of our identity.
Mrs Kimani, who was educated at Alliance High School, is in the process of completing her second novel.
She is optimistic of a cultural awakening and that more people will publish vernacular literature. Her belief is emboldened by Section 44 of the new constitution, which states that people have a right to use languages and participate in cultural lives of their choice.
Marjory Nyakĩago Kĩmani,Tel 0722 361100
Managing Editor, mĩcii-inĩ iitũ
Source:businessdailyafrica.com