Dirk Nowitzki marries his Kenyan girl friend in a tradional wedding
Dirk Nowitzki marries his Kenyan girl friend in a tradional wedding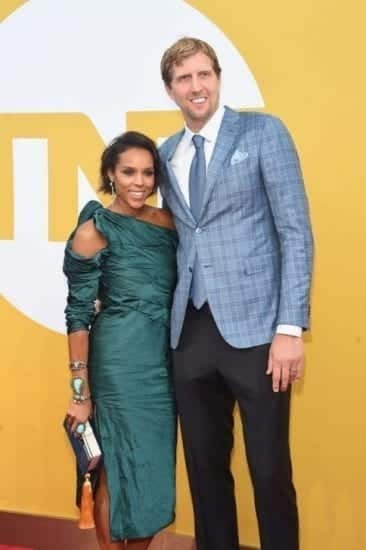 NBA Star Dirt Nowitzki of the Dallas Mavericks and Jessica Olsson were married over the weekend in Kenya, Africa.  Jessica is born of a Kenyan mother and a Swedish father.
Jessica is said to have wanted a Kenyan wedding which is very traditional in her native country.  Dirt Nowitzki wore the African garb in their beautiful wedding.  There will be a second wedding in Germany which is Dirk native country for the Nowitzki family also.
Sources say: "It was beautiful…Dirk delivered the [dowry] in cattle…wearing traditional [African] garb." Dirk and Jessica had two ceremonies to benefit both family's culture and location.
Jessica is an associate director of the Goss-Michael Foundation art gallery in Dallas, Texas.
Dirk Nowitzki marries his Kenyan girl friend in a tradional wedding