kidnapped USIU student Sarah Aruwa was strangled – postmortem
kidnapped USIU student Sarah Aruwa was strangled – postmortem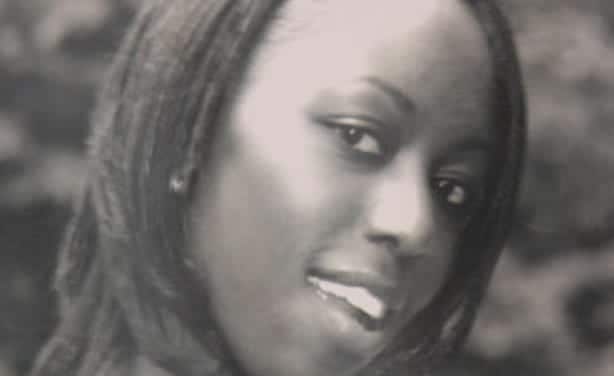 NAIROBI, Kenya, Jul 9 – A postmortem report has shown that a university student whose body was found in a coffee plantation soon after a kidnap ordeal was strangled to death.
A pathologist who examined the body of the late Sarah Aruwa says that there were visible strangulation marks on her neck.
The autopsy was conducted Monday at the City Mortuary before the woman's remains were moved to the Lee Funeral Home.
The city morgue register shows the body was taken there by the police on July 1 after it was discovered in a coffee plantation within Kiambu County.
Family members and police officers who saw the body of the fourth-year student at the United States International University (USIU) said it had decomposed and could hardly be recognised, save for her clothes and other bodily features.
She was pursuing a degree in International Relations at the university until people believed to be her fellow students and closed friends kidnapped her, and started demanding ransom from her parents using her own mobile phone.
Her mother and other relatives said the kidnapers demanded Sh100,000 or else they'd kill her.
But strangely, they gave an ultimatum and soon switched off the woman's mobile phone, making it difficult to continue the negotiations.
Police in pursuit of the kidnappers arrested some of Sarah's friends who declined to reveal her wherebouts until they were arraigned in court.
A police investigation has since shown that she was kidnapped from Roysambu on June 30 and must have been killed the following day on July 1 because that is when the body was discovered.
"They sent a text message on phone demanding us to send them money within a minute, but I feel by that time Sarah had already been killed. I feel those people just wanted to kill her, because so many people have been kidnapped even for one month and they survive, and for Sarah she was dead in less than 24 hours," her mother Hellen Aruwa said.
Flying Squad chief Munga Nyale has said they are investigating an alleged kidnapping ring at the private university after an upsurge of similar abductions.
Last week, one USIU student and his girlfriend who studies at the Kiambu Institute of Science and Technology were arraigned before the Makadara Law Courts and charged with a similar incident of abduction.
They denied the charges and were remanded in custody until Wednesday next week.
Police have arrested three suspects who are alleged to have participated in the kidnapping.
The mother said that one of the suspects who is a student at USIU had been pursuing Sarah for a love relationship. On that fateful Saturday Sarah had decided to visit him at his apartment at Savannah area in Nairobi's Eastlands.
"The neighbours who saw her that Saturday in Roysambu said she was dressed in yellow. But apart from few key features that her sister Sylvia recognised, it was hard to identify her since her body was disfigured," her mother said.
The mother said when they broke into her house they found a note that she had written and left on the table saying she was going to visit her college mate who has turned out to be one of those in custody over her kidnapping and now killing.
"It has always been her habit to leave a note behind when she suspects danger," said the elder sister Sylvia Aruwa.
Apparently, the gang had hired a taxi that they were using in moving around with the deceased.
Among those in custody is a girlfriend to the college mate that Sarah had gone to visit, who told police that her boyfriend and another man dropped her in Thika on the material day and informed her to find her way back to Kiambu where they stayed.
Source: capitalfm.co.ke
kidnapped USIU student Sarah Aruwa was strangled – postmortem