School girls in Rwathia strike, demand shorter skirts

School girls in Rwathia strike, demand shorter skirts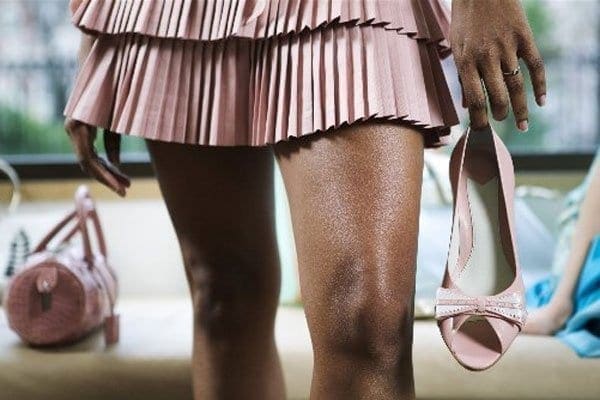 Over 400 students of Rwathia Girls Secondary school in Kangema district went on strike demanding shorter and more 'appealing' uniform.
The girls also complained of high handedness by the deputy principal and small portions of food.
The students started complaining on Saturday, but walked out of the school in the wee hours of Monday morning.
They were intercepted by the police who herded them to a police station until day break.
They complained that the new purple uniform were too long, ugly and not meant for their age.
The girls are said to have cut their skirts to their desired length, only to attract the wrath of the deputy head.
The strike was said to have been hatched by form three students who were agitated by the introduction of the new uniform.
According to area District Commissioner, Fredrick Muli, the students did not cause any damage to school property and walked out peacefully.
"They woke up their colleagues and decided to head home but police could not allow them to walk in the dark," said the administrator.
He said the students also complained of small portions of food.
Area Education Officer Mary Komuga could not be reached for comment as she was said to be held up in a meeting discussing the matter.
The students also complained that the deputy head was dictatorial.
The strike comes days after another one where 400 students of Gitweku Girls secondary in Kahuro district walked out of the institution demanding the reinstatement of their principal Ms Hannah Wanjau who had been transferred.
The students had walked several kilometers to Murang'a town in the demonstration. They also castigated the deputy principal and accused her of high handedness.
"The girls also boycotted learning over the weekend and efforts by the school administration and the area provincial administration to restore order in the institution proved futile," said the DEO Mark Alulu.
The DEO said they attempted to talk to the students in a bid to cool them down, but the girls insisted that they could not accept the new school head.
Source: http://www.nation.co.ke/
School girls in Rwathia strike, demand shorter skirts