Kenyan couple on honeymoon in Zanzibar reported missing

Kenyan couple on honeymoon in Zanzibar reported missing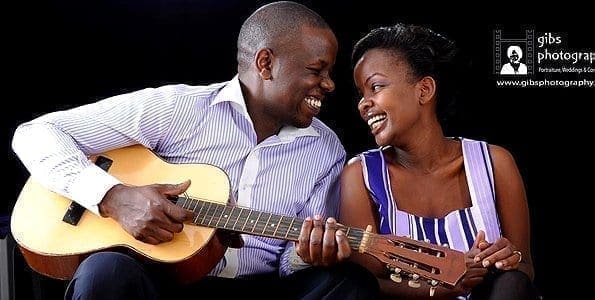 A Kenyan couple has been reported missing after they went on their honeymoon in Zanzibar. Martin Kirimi and Mary Mwangi had travelled to Zanzibar after their nuptials and have been reported missing since the Zanzibar ferry accident on July 19th. A public campaign has been launched on Facebook and on Twitter and the public has been requested to pass on any information they may have about the couples' sighting to relevant authorities.
If found kindly contact the Kenya High Commission Dar es salaam on [email protected] or relative Timothy Kinyua on +254716555956 or the address on the poster below.
Mr Martin Kirimi and his wife of three weeks, Mary Mwangi, had told relatives and friends that they would take a bus from Nairobi to Dar es Salaam and then the ferry to Zanzibar for their honeymoon.
Mr Kirimi from Nyambene in Meru County and his newly-wed wife, Mary, from Karatina in Nyeri County, were last heard of when they left for their 10-day honeymoon in Zanzibar.
Now relatives and friends fear the two may have been aboard the ill-fated ferry that sunk off the shores of Zanzibar.
Mr Kirimi, 30, was a nurse at the Aga Khan University Hospital in Nairobi while his wife was a kindergarten teacher in Westlands, Nairobi.
On Thursday, Mr Maina Kariuki, Mr Kirimi's brother-in-law, told the Nation he last talked to him on phone just before they entered Tanzania.
Source-nation.co.ke