Illicit Beer Factory at Kenya's Ex-Vice President's Compound Closed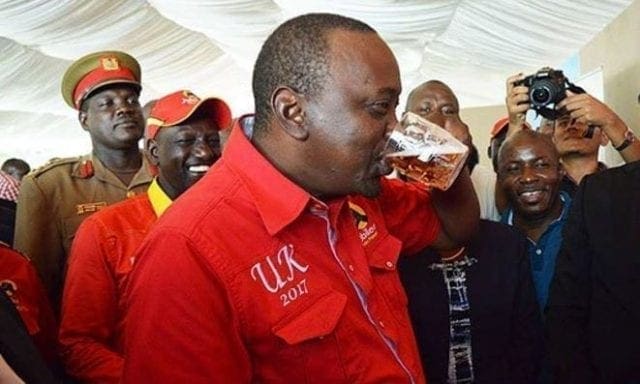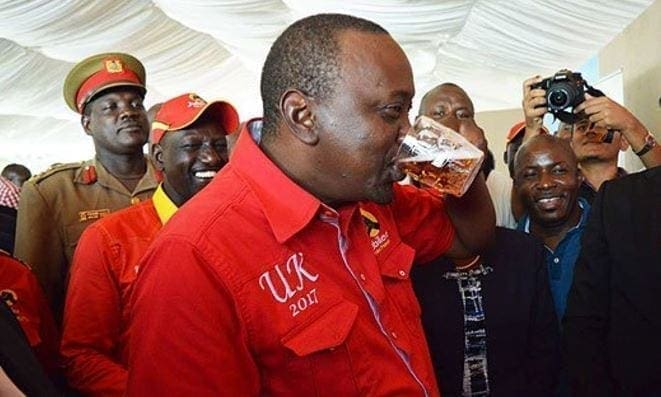 Police and Public Health Officers in Thika District on Wednesday closed down a major illicit liquor brewery in a go-down in the compound of The Former Late Vice President, Dr. Josphat Karanja.
Led by the Thika West District Public Health Officer Julius Inyingi, the officers raided the factory hidden away in Crops Estate in the outskirts of Juja Town where officers seized over 10,000 litres of the illicit brew.
The officers then apprehended the owner of Eden Industries Thika, Edward Kamau, who was operating without a Government license.
Also confiscated were 47 crates of beer bottled in different bottles from different liquor manufacturing companies ranging from KBL, Keroche and several other brewers.
The compound was littered with stickers from brands such as Allsopps, Premium,Tusker, Summit and Kirinyaga based Munyiri wines an indication that the brewer was using the established brands as his main ingredients.
One of the former Vice President's sons Timothy Karanja however denied being party to the illicit manufacture of the brew saying that he had leased the compound to the said manufacturer 1 month ago and he had no idea what trade his tenant was involved in.
He promised to help police with investigations adding that he would ensure that the factory remained closed until the police were through with their investigations.
At the Juja police station, Kamau denied that his brands were already in the a market saying that he was still waiting for the Kenya Bureau of Standards to give him a go ahead to introduce his beer to the market.
Inyingi led the police in pouring over 2000 litres of the illicit brew and told the press that he has launched a crackdown to rid the area of brews that have not met the required health standards.
He also pointed out that the area was leading in the manufacture of killer brews which have in the recent past claimed lives of several people in Ruiru and Gatundu Districts.
Kamau will remain in police custody as health officers take samples of the liquor to Government chemists for verification.
Source:The Star
Video: Illicit Beer Factory at Kenya's Ex-Vice President's Compound Closed