Kenyan man Nick Musyoka is now doctor , thanks to his ''American mom'
Kenyan man Nick Musyoka is now doctor , thanks to his ''American mom'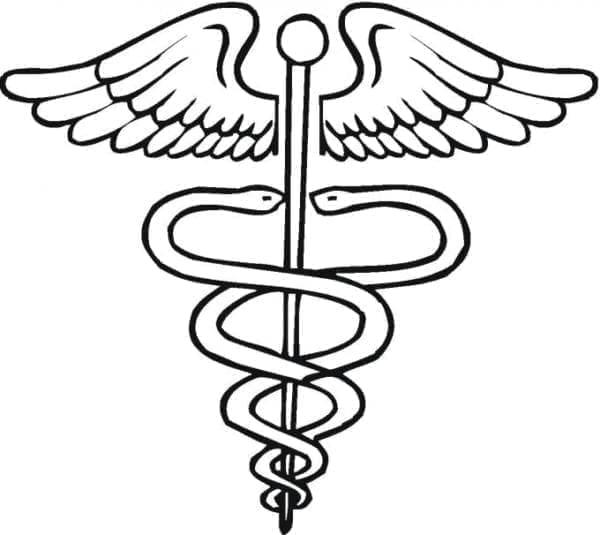 Nick Musyoka lived in one of the worst slums in Africa, the Kibera neighborhood in Nairobi, Kenya. His mother told him that the only way to get out of the slum was to get an education. But to accomplish that, it took some help from a Sedalian who became his "American mom."
Betty Hopkins spent the past eight years selling African jewelry and trinkets and shipping the proceeds back to Musyoka, who used the money and his own motivation to earn bachelor's, master's and doctoral degrees in chemistry.
"To think what he has done from nothing," Hopkins said, tearing up. "I didn't put him through school. He got scholarships. I just helped him."
•
Hopkins met Musyoka in 2004 at a YMCA summer camp in upstate New York where she was volunteering. The young man was frequently on his own, so Hopkins befriended him and learned his life story.
Musyoka's father collected magazines from trash bins at hotels in Nairobi where Americans stayed and sold the pages for use as wallpaper. Musyoka would look through the pages, and he decided to write to people whose names were in the magazines and ask if they would correspond with him to improve his English. Of the 100 or so messages he sent, he got one response — from a director for a YMCA camp in New York. After corresponding with him for a couple of years, the woman invited Musyoka to be a counselor at the camp, and she covered his airfare.
Musyoka showed Hopkins photos of where he lived in Kenya and she was overwhelmed.
"It was just
unbelievable. There are a million people in the city block square, with no water and no electricity and no help from the city — the government doesn't recognize them at all," she said. "And there are no jobs — they are stuck."
He also shared his education aspirations, and as a former teacher, Hopkins was struck by Musyoka's ambition and determination.
She didn't want Musyoka's American experience to be limited to upstate New York, so she arranged for him to travel back to Missouri with her before returning home. Conversations among them and Sedalians David and Emma Curry evolved into a small business venture in which Musyoka would purchase tribal statues, jewelry, purses and trinkets at the Masai market in Nairobi and ship them to Hopkins, who would sell them at craft shows and church bazaars and send the proceeds via Western Union back to Musyoka.
"He never told me what they cost or what I should sell them for," Hopkins said, adding that she doesn't know how much she raised for him between 2004 and spring 2012, "but it was in the thousands."
In an email to the Democrat, Musyoka said the money Hopkins helped him raise aided not only him but also his parents and siblings. He was able to move all of them out of Kibera into better neighborhoods and help set up his sister and brother in small businesses.
Hopkins "has played a very important role in my educational journey," he wrote. "She has not only offered financial support, but she has also been a source of constant encouragement. … Betty has also been helping me network with people who have been inspirational to me, as well as being in positions of impacting my career life in a positive way."
•
Hopkins was in attendance in 2008 when Musyoka received his bachelor of science degree in chemistry from the University of Nairobi. He was working at a shoe factory that was a three-hour bus ride from his home. He would get up, ride the bus for three hours, work his shift, ride the bus back home, sleep for three hours then start the cycle again.
"I said, 'Nick, I want to tell you something. You can stay in that job for four or five years and you will still want to go ahead and get more education. Why don't you do it? I'll help you,' " Hopkins said.
She offered to pay for his first few months' living expenses to get him started on his master's degree at the University of the Western Cape in Cape Town, South Africa.
"I don't know what motivated me, except I was just so impressed with him, and I knew he was going to continue, and if I could help him, it's the least I could do," Hopkins said.
Musyoka completed his master's in chemistry in September 2009. He wrote that afterward, "(S)he further encouraged me to proceed on to the doctorate level, which I did and was so happy to complete successfully in 2012 with her still at my side. I was so happy that she was able to travel all the way to Cape Town to witness my Ph.D. graduation and was so overjoyed to see her shed tears of joy when my doctorate degree was conferred. I felt that I made her proud as her Kenyan son."
That feeling is evident as Hopkins talks about Musyoka.
"He's just done fabulous, with all of his scholarships and awards," she said. "In 2010, he was named one of the Brightest Young Minds in South Africa. … He loves research, loves chemistry, and he hopes to do a post-doctoral fellowship.
"I can't wait to see what he ends up doing," she added.
•
It is an uncommon bond between an 82-year-old American retired teacher and a 31-year-old rising star in Africa's science community. But their ties are genuine.
"This is a little kid that grew up in a slum," Hopkins said, tearing up. "It's emotional for me. I knew he had potential and I knew he was worthwhile and I just wanted to help him. … He had no car, no money, but a lot of ambition.
"What really got me was seeing what someone could do who is motivated and comes from such horrible, horrible circumstances. I was just impressed," she said. "When I see kids today who have every opportunity and think it is a waste of time — I wish they would go there and look at the slum. It just makes me crazy."
Musyoka offers equal praise for Hopkins.
"It is quite rare to meet a person who is genuinely and keenly interested in other peoples' lives," he wrote. "Betty is an exceptional individual and … a person who believes in empowerment, through which she has been of constant support that has seen me proceed on to the doctorate level. When Betty offered to support my educational goal, my response was very appreciative and since then she has been a treasure to my life.
"Betty has a wonderful spirit of adventure and an appreciation of the beauty of life, and if you listen to her talk, you will be surprised by her wealth of kindness, appreciation of diversity and positivity."
Hopkins thinks back to Musyoka's roots and all that he has overcome on his journey.
"The chances of getting out of that slum are slim to none," she said. "I just kept encouraging him. I'm his American mom."
Source:sedaliademocrat.com
Kenyan man Nick Musyoka is now doctor , thanks to his ''American mom'