CNN hero, Wadongo teams up with Michelle Obama's designer

CNN hero, Wadongo teams up with Michelle Obama's designer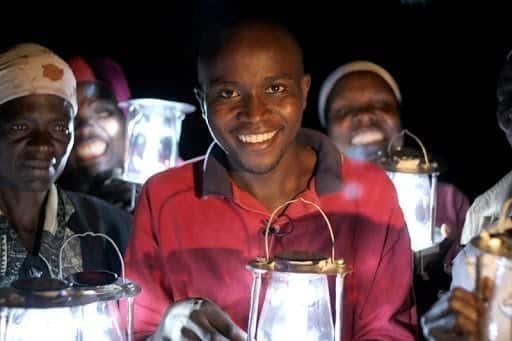 CNN hero 2010 finalist Evans Wadongo is in the United States for a three day exhibition this coming week that will help raise funds for his solar lamp project.
The exhibition will feature 1,000 specially designed one of a kind lamps put together with help from Reed Krakoff, the man who crafted US First Lady Michelle Obama's inauguration ball.
Reed is known not only for clothes but other luxury items such as jewellery and a range of accessories.
The collector items will be sold at the exhibition at Friedman Benda in New York, and it is hoped that the money raised will be enough to buy some 10,000 lamps for needy populations in Kenya and Malawi.
Evans first developed the lamps in 2004 to help assist children in rural areas study at night, without having to resort to the more harmful kerosene lamps.
Friedman set up the exhibition from April 17-19 with help from Southern Guild, from South Africa.
It has been a busy week for Evans who spoke last week at the Clinton Global Initiative University in St. Louis and will be holding other talks and meetings in the run up to the sale exhibition.
He is currently the chairman of Sustainable Development For All (SDFA), a non-profit organisation that aims to light up rural communities in Kenya and Malawi using the solar lamps.
They are designed to be very easy to use, and are made up of 50% recycled items.
The exhibition next week will be called Evans Wadongo: MwangaBora.
Source:capitalfm.co.ke
CNN hero, Wadongo teams up with Michelle Obama's designer