Sad how Kenyan tycoons die with billions but not a cent for charity
Sad how Kenyan tycoons die with billions but not a cent for charity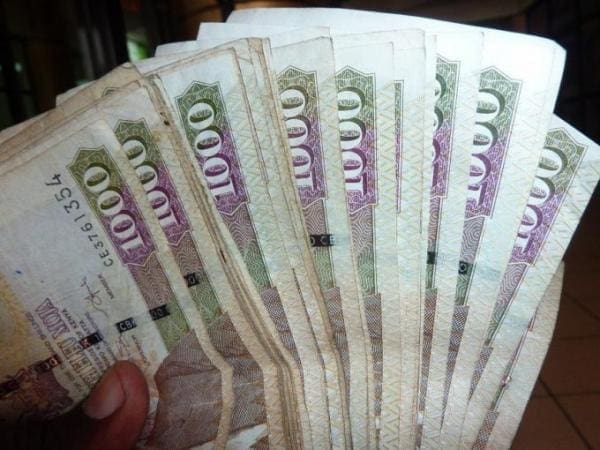 Not too long ago, David Odongo, a young reporter with the Standard Group's fast surging baby publication, The Nairobian, filed two stories that got me smiling wryly.
First, he interviewed a debt collector from his base in the leafy suburbs of Nairobi and wrote: "The burly man lives in a lavishly furnished 30-room house in the city's plush Kitisuru area. The residence not only has a gym, sauna and fully stocked bar, but also houses a disco — complete with a smoke machine, DJ deck and dazzling lights."
"I use the underground disco to entertain my clients and visitors and I have all the fine whiskeys at the bar," the debt collector was reported as saying.
The burly man, young Odongo reported, owns "a Range Rover Vogue and two Mercedes Benz S Class cars and another 'German machine', a Mercedes C350 Luxury 2-Door Coupe that is said to change colour depending on the weather".
At about the same time, he interviewed another tycoon who showed him his gold plated cutlery and announced that all his laundry — including face towels — is done at a five star hotel in Nairobi.
This is not to begrudge these two fine gentlemen who clearly have a taste for soft creature comforts and the finer things in life their good fortune. But I couldn't help musing that old John Michuki, who was perhaps far more loaded than these two gentlemen will ever be, was once photographed wearing a torn sock.
Surprisingly, when Michuki passed on, no one at his funeral mentioned a word about his wealth. Instead, he was lauded for making M-pesa see the light of day; for beating Mungiki and the Sabaot Land Defence Force; for cleaning up Nairobi River; for staring down lawless matatu crews with his famous laws; for having the foresight to tell that the al-Shabaab would one day become a nuisance and so forth. How boring.
If, God forbid, the two gentlemen that Odongo wrote about expire, the proceedings will be far more exciting: "He owned a Range Rover Vogue and two Mercedes Benz S Class cars and another 'German machine', a Mercedes C350 Luxury 2-Door Coupe that is said to change colour depending on the weather." Or "He laundered his face towels at a five star hotel and ate his meals with gold plated knives and forks."
Anyway, to more mundane issues: How much wealth does one really need? Microsoft's Bill Gates made such dizzying amounts of money that at some point, he resigned from the company he founded and started giving all that loot away though charity.
American business magnate Warren Buffet, who is one of the wealthiest people in the world, lives in the same three-bedroom house he bought in 1958 and has pledged to give away 99 per cent of his wealth to philanthropy.
That sort of stupidity would be laughed out of town in Africa, more so in Kenya. Here, when people become wealthy, they join politics not only to protect what they have but also to launder more loot. Those in privileged positions within the civil service equally join politics after retirement, having spent decades spooning up the fat of the land. For our rich, enough is never enough.
But what do they do with all that money? They buy pieces of land all over the country and do absolutely nothing with them. They build many humongous, and often ugly, homes. An average tycoon around here owns several homes in Nairobi, another in Mombasa, a villa or two in the village and, for those that are properly well heeled, rental property and homes in European capitals.
And when you visit their rural homes, their magnificent castles stand out rudely like a sore thumb — a top the hill, ring-fenced, guarded by barking dogs and mean-looking guards; islands of glittering opulence surrounded by grinding poverty.
The women in those villages trek for miles to collect muddy water from a seasonal springs; the children die of malaria and pneumonia; alcoholics stagger and lie spread-eagled at the marketplace; those with mental disability shuffle from one end of the village to the other; pupils at the nearby primary school share one textbook; elephants get shot — while the Kenyan tycoon sits on his loot, hoarding it, urging it to lay eggs.
And you know what happens when our tycoon dies? His children — and wives — fight viciously for decades for a share of the spoils. In fact, were these dead tycoons to rise from the dead, they would curse why they never donated their billions to charity.
Well, at least industrialist Dr Manu Chandaria is investing in the future of his country by donating hundreds of millions of his fortune to education projects.
It is, therefore, possible that tycoons, even those who love soft creature comforts, could be investing big time in philanthropy — in between vintage whiskies swigged from souvenir goblets, of course.-standardmedia.co.ke
Sad how Kenyan tycoons die with billions but not a cent for charity