Raila returns five GK cars, decline new group of General Service Unit officers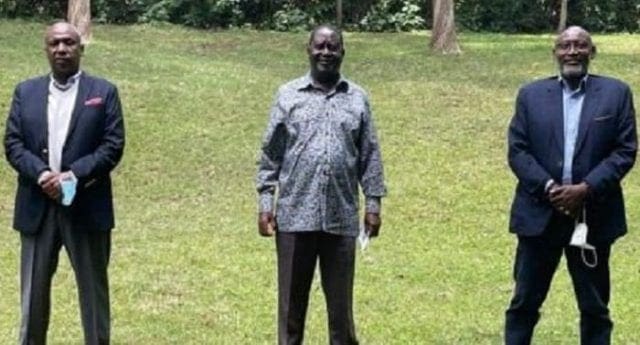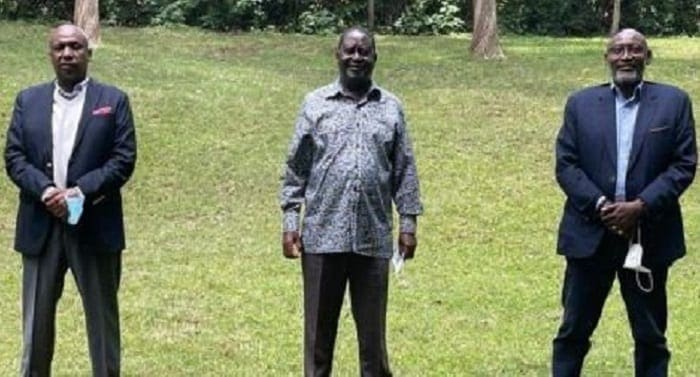 Cord leader Raila Odinga on Tuesday returned five government vehicles allocated to him but retained two to be used by his 12 bodyguards.
The eighth car is scheduled to be returned on Wednesday.
Mr Odinga also declined a new group of General Service Unit officers seconded to him to replace his former security team whose members were withdrawn last week.
Mr Odinga returned the cars after he failed to obtain a written commitment from the State allowing him to keep the eight government cars he had been using.
Last week, he and President Uhuru Kenyatta were said to have had a verbal agreement that Mr Odinga would be allowed to keep the cars in his possession. At the time, the head of the president's communication unit, Mr Manoah Esipisu, had said that he was not aware of the agreement.
On Tuesday, Mr Odinga wrote a letter to the Interior and National Government Coordination minister Joseph ole Lenku seeking clarification on the state of the cars assigned to him in view of the agreement he had with Mr Kenyatta. In reply, Mr ole Lenku directed him to deliver the cars to a transport officer known as James at Harambee House.
Mr Odinga had four Mercedes Benz cars, two Toyota Prados, a Range Rover and a Nissan saloon car.
But by Tuesday evening, his spokesman, Mr Dennis Onyango, said that the Cord leader had returned five of the eight government cars.
"Yes it is true he has returned the cars," Mr Onyango told the Nation.
Earlier, Mr Odinga had turned away security officers deployed to guard him, insisting that he needed an opportunity to pick officers of his choice.
"In the morning, people arrived here in three Land Rovers. One of their seniors told Mzee that they had been deployed to guard him. But he told them to go back. He has sent Mr Eliud Owallo to address this matter," said one of Mr Odinga's aides.
Mr Odinga was at his Capitol Hill office in Upper Hill when the new team of security officers arrived under the command of an inspector of police.
The former PM has also been trying in vain to retain his long serving driver, Mr Philip Juma, who was withdrawn after an order by Prison Commandant Josiah Osugo who had earlier directed that all prison officers be redeployed to the department.
Siaya Senator James Orengo asked the government to treat Mr Odinga like a statesman and protested at the continued humiliation of Mr Odinga, saying it was unacceptable.
On Tuesday last week, Mr Odinga had a telephone conversation with President Kenyatta where an agreement was struck that he should keep the State cars but the Cord leader asked for an official letter committing the same to avoid future misunderstandings.
Raila returns five GK cars, decline new group of General Service Unit officers