Video: Another Drama-Governor Evans Kidero slaps Shebesh
Video: Another Drama-Governor Evans Kidero slaps Shebesh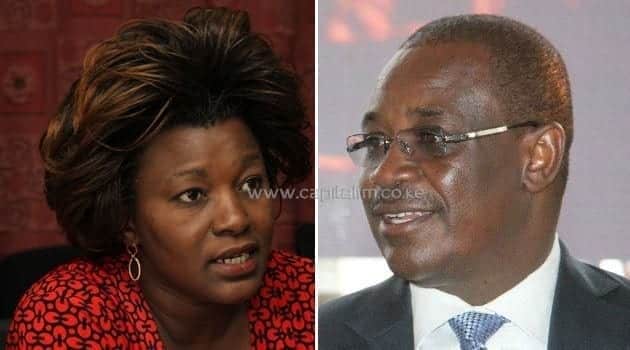 After yesterday's drama between Sonko and Caroline Mutoko,we have another one today:Nairobi County Women Representative Rachael Shebesh is currently recording a statement at Parliament Police Station after she was allegedly slapped by Nairobi Governor Dr Evans Kidero.
Shebesh had joined striking workers who are demanding for a pay rise when the altercation occurred.
_________________________________________________________–
NAIROBI, Kenya, Sep 6 – Nairobi Women Representative Rachael Shebesh has been slapped by Governor Evans Kidero as she joined protesting county workers who are pressing for more pay.
Shebesh was slapped as she tried to gain entry to Kidero's office at City Hall.
Footage captured by Capital FM News shows Shebesh outside Kidero's office, before the governor opens the door.
As she moves closer to him, Kidero is seen slapping her before he retreats into his office.
Shebesh can be heard saying "You have slapped me Kidero… You have slapped me?"-capitalfm.co.ke
Video: Another Drama-Governor Evans Kidero slaps Shebesh