Green Card Lottery: Kenya Green Card applicants warned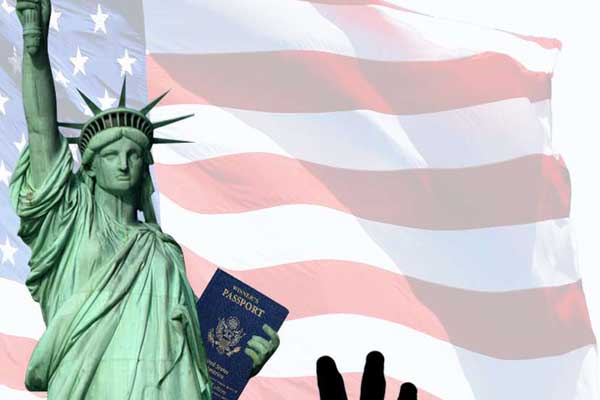 Nairobi, Kenya: Kenyans seeking greener pastures in the US have been asked to exercise great caution and obtain the necessary information before applying for the green card lottery.
Political and Diplomatic Secretary in the ministry of Foreign Affairs Mr Robert Mutua Ngesu asked Green Card Lottery holders to obtain proper information from government agencies and the America Embassy beforehand.
"There is need to obtain proper information from government agencies and the American Embassy before proceeding to incur heavy expenses in the process of obtaining a visa. He said that the government was concerned over the rising number of complaints from Kenyans seeking refunds after a failed attempt at qualifying for the green card.
"The complaints received range from lack of proper information on educational requirements, undergoing expensive medical examinations and incurring heavy expenses which are not refundable," he noted. The unsuccessful Kenyans, he further said, end up with mental and financial distress on realising they funds used are non-refundable.
Thousands of Kenyans apply annually for the green card as a passage to start a life in the US. However only a select few get to realise their dreams.
To be considered eligible, an applicant must have been born from a qualifying country and have a high school education or its equivalent or five years' work experience in one of the selected qualifications.
The U.S. Department of State's Bureau of Consular Affairs had earlier this month announced that willing participants can apply for the 2015 green card lottery from October 1, to November 1, this year.
Applicants are asked to register online through the US State department website during the 30 day open registration, for free.
Mr Ngesa however cautioned Kenyans that the amount paid for medical expenses and Visa fees is non-refundable. "Please note that granting of a Visa is the prerogative of the receiving state and the government cannot compel such state to grant the visa or refund monies paid if the visa is not granted," he said.
He urged interested parties to always cross check the authenticity of any transaction they conduct to avoid incurring heavy expenses.-
Source:standardmedia
Big Concern as 600 Kenyan nurses migrate abroad for greener pastures
Pursuit of Greener Pastures in Saudi Arabia Spells Doom for Kenyan Immigrants
Start registration here-Electronic Diversity Visa Entry Form:https://dvprogram.state.gov/application.aspx 
Green Card Lottery: Kenya Green Card applicants warned