God-fearing husbands for sale: Are women impossible to please?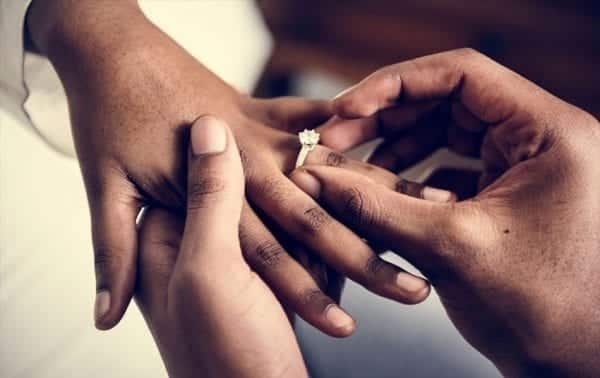 What if men could be wrapped in a nice gazeti and bought like meat? And online, what if there was a section on OLX where women could sell used or new men. What would happen to those jamaaz who are not as tall, as dark, and handsome? What would happen to men born from poor families? Or men born in dingy counties and constituencies? Ordinarily, men buy their wives through dowry on my side of the world.
But imagine a society where you can go to a shopping mall and in your trolley is a full grown man, ready to do anything you want and desire for as a woman. How would it look like? Who would be sold? Where would they be sold? What would determine the cost of these men in such a society…would it be the size, experience or lack of it, education level or athleticism or lack or availability of chest hairs?
Walk with me here… What would be their prices? How long would women take to select them and how? How would ordinary men feel if they were not picked as all the Denzels, Silks, Ushers and Obamas are picked over and over despite their education and other factors that would give them an edge over these celebs? All that was mad imagination until I read about it online; such a store exists in New York.
I spat out an Uchumi jumbo sandwich in all its glory. Nothing, I tell you nothing no matter how disgusting would make me spit out this pack of taste-bud orgasm-inducing awesomeness. This one did. Yes, believe it; a store that sells husbands has just opened in New York City, where a woman may go to choose a husband.
Among the instructions at the entrance is a description of how the store operates. You may visit the store ONLY ONCE!  There are six floors and the attributes of the men increase as the shopper ascends the flights. There is, however, a catch. … You may choose any man from a particular floor, or you may choose to go up a floor, but you cannot go back down except when exiting the building!
Within two days of opening, exactly 4,363,012 women had visited the store and couldn't find a good enough man. This is a tale of one of the women; On the first floor the sign on the door reads: Floor 1 – These men have jobs and love the Lord. That guy is too kawa. She dismisses the dude and moves on to second floor. There, the sign reads: Floor 2- These men have jobs, love the Lord, and love kids.
Noooo, that's okay but there must be someone better in the next floor. She proceeds to the third floor. The third floor sign reads: Floor 3 – These men have jobs, love the Lord, love kids, and are extremely good looking. Wow, "if this is third floor, what's on fourth floor!!??" To "fourth floor", she exclaims to the store keeper. The fourth floor sign reads: Floor 4 – These men have jobs, love the Lord, love kids, are drop- dead gorgeous and help with housework. "Rabashndrabaos!!!" She shouts with joy.
"I can hardly stand it!" she tells the store keeper who is taking her round the shop. By now she is salivating and her eyes are red hot with lust. She looks at the store keeper and in the usual do-now-think-later woman mode, she dashes to fifth floor. She finds a sign that reads: Floor 5 – These men have jobs, love the Lord, love kids, are drop- dead gorgeous, help with housework, and have a strong romantic streak. Oh come on!
This is too good to be true. By now the storekeeper has gone to serve other customers and believes she will find the man of her dream on this floor. She is tempted to stay, but nooo. Who is on sixth? It must be the son of man, Jesus himself. And not just for one woman, every woman will go home with their own Jesus. She confidently walks up to sixth floor;
At sixth floor the sign reads: Floor 6 – You are visitor 4,363,012 to this floor. There are no men on this floor. This floor exists solely as proof that women are impossible to please. Thank you for shopping at the Husband Store. Watch your step as you exit the building, and have a nice day! I am on twitter as @leviyerrah. Join in on the conversation over the week. You can also comment online. Hit me up if you agree or do not agree with me. – By VIYERRAH PATRICk
-thepeople.co.ke
God-fearing husbands for sale: Are women impossible to please?