Death Announcement: Eleanor Wambui Kigaya of Baltimore, Maryland

Death Announcement: Eleanor Wambui Kigaya of Baltimore, Maryland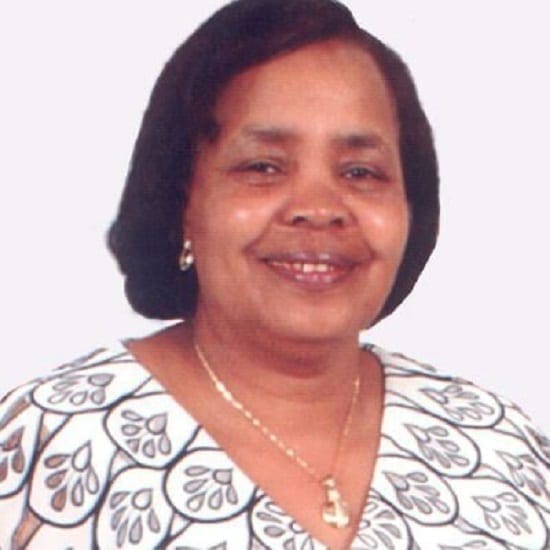 The Kigaya family deeply regrets to inform friends and family of the untimely passing on of Eleanor Wambui Kigaya (Mama Noru) formerly of Baltimore Maryland, a native of Kenya.
Eleanor lost her fight to cancer on Saturday December 14th 2013, at Gilchrist Hospice in Columbia, MD following treatments at John Hopkins Hospital.
She was Wife to Paul Kigaya Noru, mother to Joseph Noru Kigaya (Formerly of Baltimore MD), Maria Wanjiku Kinyanjui (Austin TX), Gilbert Gathuo Kigaya (Houston, TX) and Joakim Kabui Kigaya (Baltimore, MD)
A loving aunty to Susan Huho (Columbia, MD) Martin Noru (Baltimore MD) , Catherine Kigaya (Baltimore MD)  Dr. Njoroge (Albany, NY) Moses Magera (PA) Maria Mbui (PA) Joakim Magera   and many others. She was a beloved grandmother to Eleanor Wambui, Paul Manyeki and Many Others
Family and friends are meeting daily at 1379 Sugarwood Circle, Essex MD 21221 for funeral arrangements from 5:00 pm
A bank account has been set up to help with raising funds for funeral expenses including sending her back home to Kenya
A bank account has been set up to help with raising funds.
Bank name: Bank of America
Acct. Name: Joakim Kigaya
Acct #:446023950144
Routing # 026009593
We celebrate her life, a vibrant woman loved by God, and who showed it in her actions towards others. No one will forget Mama Noru, a great love from God, and now back God.
Funeral details will be announced s soon as they become available.
For further information please contact
Kamau Njane: (443) 570 8680
Martin Noru: (443) 600 4526
Miriam Wanjau: (443) 600 0034
Susan Huho: (443) 739 2913
Wangechi Kigaya: (410) 302 0209
Carol Njane: (410) 710 7072
Christopher Gitonga (DJDongah): (443) 803 2499
Kenya
Wairimu Huho 0722 990005
John Kabuya 0721 442600
Death Announcement: Eleanor Wambui Kigaya of Baltimore, Maryland