Kenya's wealthiest missing on African billionaire lists
Kenya's wealthiest missing on African billionaire lists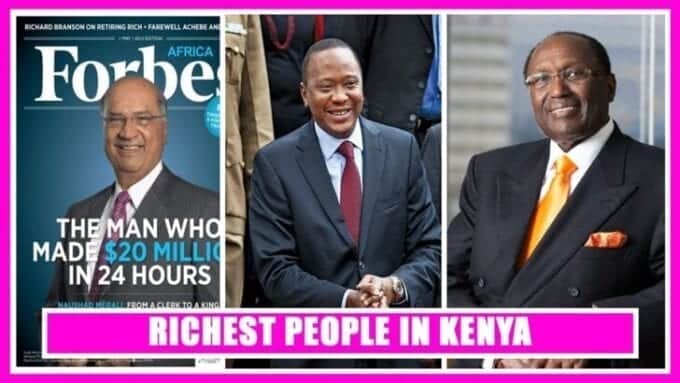 It has been a good year for the Nairobi Securities Exchange (NSE), and the biggest winners have been top shareholders whose wealth has been on the up and up.
In just three months to December 2013, Peter Kahara Munga saw his wealth increase by Sh1.5 billion from his stake inBritam, whose share price has risen by 84 per cent in the last three months. He made his first billion at Equity Bank, where he is chairman.
Mr Munga is only one of the many Kenyans who are reaping millions of shillings from the NSE and in the process increasing their net worth by several million shillings. In this group, you will count Jimnah Mbaru, Baloobhai Patel and James Mwangi.
Gains from this market in the recent past have seen both Kenyan and foreign investors record major financial gains. Most of the top gainers have diversified businesses ranging from real estate, industries and owning stocks in some of the thriving public and private companies in the country.
Equity Bank's chief executive James Mwangi has a stake of 4.88 per cent in the bank, both directly and indirectly, according to the bank's financial report for December 2012.
This puts his stake in the bank at about Sh6 billion, making him one of the country's wealthiest CEOs.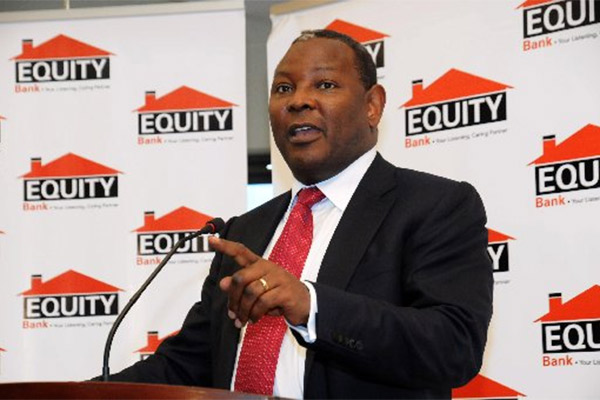 Equity Bank's chief executive James Mwangi.
Flamboyant businessman Chris Kirubi increased his wealth by Sh1.5 billion following the rise inCentum shares a few months ago. He is the largest shareholder.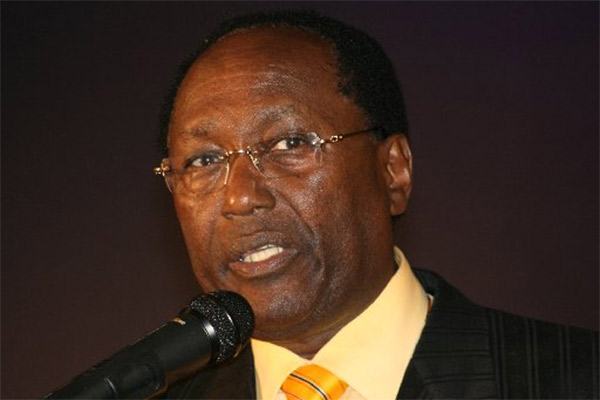 Businessman Chris Kirubi.
Last year, Pradeep Paunrana, the managing director of Athi River Mining, became the largest shareholder of the cement firm following the distribution of shares by the company among family members. His 18 per cent stake is currently worth about Sh7.57 billion, as at this week.
But despite Kenya's rich getting richer, one wonders how come very few of them have been mentioned, leave alone appeared on the top African billionaire lists. These lists are mainly dominated by South Africans, Nigerians and Egyptians.
In this year's Forbes Africa's richest, released in November, only two Kenyans featured – new entrant Vimal Shah, 53 and Naushad Merali, 62.
Mr Shah, the chief executive of edible oil firm Bidco Oil Refinery, along with his younger brother and father were ranked 18th with a net worth of $1.6 billion (Sh137.6 billion).
The three started manufacturing soaps in 1985 and in 2002, they acquired a significant portion of Unilever's edible oil business thereby growing their market share.
"Forbes did the research and valuation on their own and did not involve me in any way," said Mr Shah in a phone interview with BDLife.
"I think this is speculation because the figures they have published are not accurate. I think there are more people who should be in that list, including you (in reference to the journalist doing the interview.)"
He said when he followed up with Forbes about this, it was explained to him that since Unilever in Nigeria has an annual turnover of $340 million and a market capitalisation of $1.4 billion, then Bidco, with a turnover of $500 million was estimated to be worth $1.6 billion.
Some of Bidco's products include Elianto, Golden Fry, Power Boy, and Kuku bar soap among several others which are distributed in 14 countries across Africa bringing in revenue of over $500 million (Sh43 billion), according to Forbes.
Mr Shah and family were also singled out for his investment in Tatu City, the $3 billion (Sh258 billion) residential and commercial city satellite city to be built in Kiambu County.
Mr Merali has made his fortune of $430 million from diversifying into different sectors of the economy including agriculture, tyre manufacturing, construction and finance among others. He was ranked 48th this year, a drop from last year.
This is the third consecutive year that the list has been released since the launch of the regional publication in 2011. And for the third year running, Nigeria's Aliko Dangote was named Africa's richest man with a fortune of $20.8 billion. Globally he is ranked 43rd.
The youngest billionaire on the list this year, at 38, is Tanzanian Mohammed Dewji with a net worth of $500 million from real estate, diversified interests and inherited money. The oldest is self-made Moroccan billionaire Miloud Chaabi, 84, whose worth is $1.9 billion.
There were two women in this year's list including Angola's Isabel dos Santos and Nigeria's Folorunsho Alakija, 62.
Ms Santos, Africa's richest woman and ranked 7th, is worth $3.5 billion from investments and inheritance. She also features in the top 1,000 global billionaire list, released by Forbes earlier in the year.
Ms Alakija is a self-made billionaire worth $2.5 billion. The researchers mainly compile the net worth, value of individual assets including stocks in private and public companies, real estate, art and cash, as well as account for debt. The numbers are vetted with the individuals though some do not co-operate.
The lists do not include those in power as they do not reflect individual, entrepreneurial wealth, thereby cutting out many Africans who have amassed wealth from their political connections.
Forbes looks at the net worth of the individuals using stock prices and exchange rates, to value of privately-held businesses of their investments. The survey excludes family wealth, which is held by different members, thus excluding Manu Chandaria's Comcraft, a family business.
Though businessman Chandaria and the Kenyatta family have been previously ranked among the wealthiest Kenyans, Forbes left them out of this year's survey because the US firm could not ascertain the "principal custodian" of their investments.
Last week, Mr Chandaria, 84, was feted with the Forbes Special Lifetime Achievement Award. The Kenyan businessman was recognised for his achievements as an industrialist who has grown the family business, Comcraft, to at least 18 countries in Africa.
He is one of the biggest philanthropists in the country and has built his wealth without relying on political links.
Nigeria's Finance minister Akinwumi Adesina was declared Africa's Person of the Year, in the same event held on December 2 in Nairobi.
His achievements in developing the agricultural sector in Nigeria saw him beat Zimbabwe's Strive Masiyiwa, who emerged second. Third was Mr Dangote followed by South Africa's Patrice Motsepe and the founder of Zenith Bank, Jim Ovia.
Mr Adesina's work in empowering farmers in Nigeria, generating wealth in the sector and using technology with the mobile wallet, which was developed in Kenya, saw him feted with the prestigious award.
In another list published by Nigeria-based Ventures , Mama Ngina Kenyatta and former cabinet minister Nicholas Biwott were some of the dollar billionaires listed. They joined Mr Merali and Mr Chandaria whom the magazine tips as the wealthiest in the country.
Mama Ngina's worth was said to be $1 billion (Sh86 billion), spread in real estate, banking and the hospitality sector.
Of the 55 tycoons published by Ventures, 20 are Nigerian, nine South African and eight Egyptian, underlining the power of natural resources such as oil and gold in creating wealth on the continent.
The Nigerian publication picked Mr Chandaria as the richest Kenyan and Africa's 25th with a fortune of $1.65 billion (Sh142 billion).-nation.co.ke
Kenya's wealthiest missing on African billionaire lists