Governor William Kabogo's leadership remarks elicit mixed reactions
Governor William Kabogo's leadership remarks elicit mixed reactions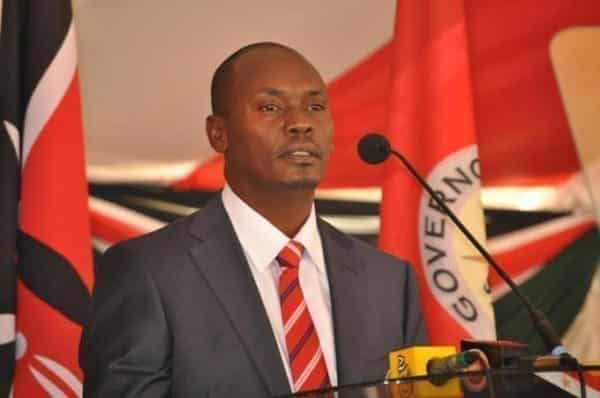 Kiambu Governor William Kabogo became a topic of discussion on social media after a statement he made on Saturday during a Sh1.85 million water project launch in Kangoya village that unmarried people should not be elected into office because such people have no family values and cannot lead.
"We must not elect leaders who do not have family values. I ask you women who are more than 35 years old and not married to get married as you are the reason men have problems," Kabogo said.
The Kiambu governor got a tongue-lashing for his remarks with some people on micro-blogging online platforms expressing displeasure at his sentiments.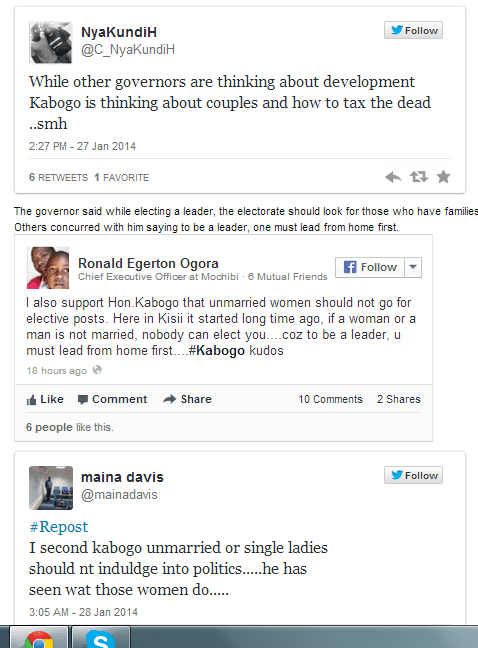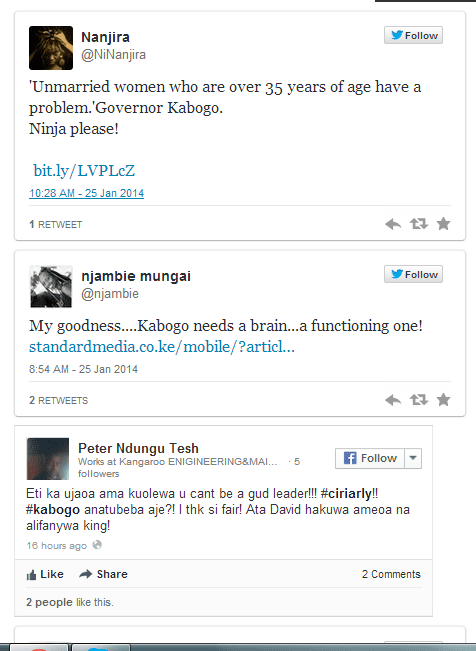 The governor said while electing a leader, the electorate should look for those who have families and be introduced to them. Others concurred with him saying to be a leader, one must lead from home first.
Kabogo concluded by saying that all leaders will now have to show proof of family attachments if they wish to serve the people of Kiambu. "We will be asking any woman who wants to be elected to bring her husband and any interested man to bring his wife. I will now be moving around with my wife,"he said. – the-star.co.ke
Governor William Kabogo's leadership remarks elicit mixed reactions