In loving memory of Isaac Gichuru Njenga-Anaheim CA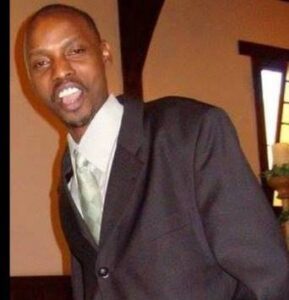 Its with great sorrow we announce the passing of Isaac Njenga due to a short illness on January 3rd, 2014. He was the son to Pastor and Mrs Peter Njenga (Kenya), brother to Susan Wangari (Kenya) Samuel Njenga (UK) and James Njenga of Delaware, USA. He was the Uncle to Peter, James, Keisha, Terence, and Terrylyn.
Family and friends will be meeting starting Monday 6th from 6pm-9pm for prayers at
ANAHEIM FIRST PRESBYTARIAN CHURCH
310 W BROADWAY ANAHEIM CA
There will be pre fundraiser tomorrow Saturday 4th at noon and the main fundraiser will be Sunday 5th at noon at
BROOKHURST PARK
2271 W CRESCENT AVE
ANAHEIM CA 92801
For those unable to make it funds can be sent to CHASE BANK via JAMES NJENGA( Izzos brother) ACCOUNT NUMBER 539621867, ROUTING NUMBER 322271627
Isaac AKA Izzo, You fought a good fight, You finished the race, you kept the faith, rest and await your reward when Jesus Comes to take you home.